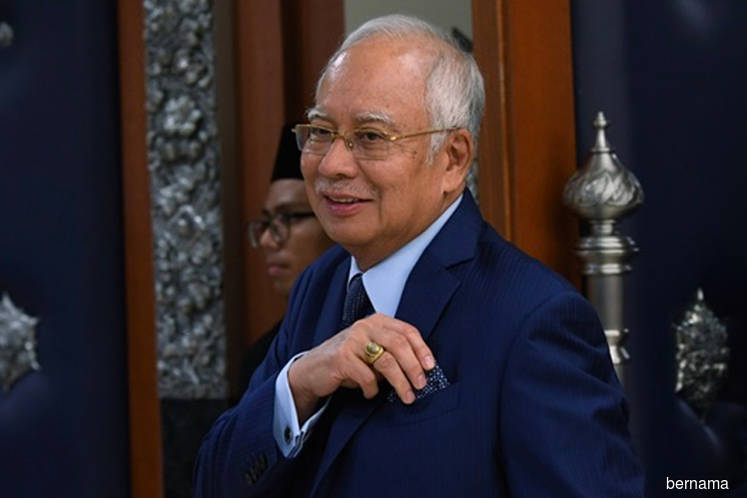 KUALA LUMPUR (Jan 17): Former prime minister Datuk Seri Najib Razak today said Goldman Sachs should take responsibility if it failed to take care of the interests of 1Malaysia Development Bhd (1MDB), according to Malaysiakini.
"We put up a system and it was there to take care of our interests.
"So if they failed, then they have to take responsibility because they were appointed and paid by 1MDB to take care of our interests," Najib was quoted as saying in the report today.
Najib was a former head of 1MDB's advisory board.
According to Reuters, Goldman Sachs Group Inc chief executive officer David Solomon on Wednesday apologised to Malaysians for former banker Tim Leissner's role in the 1MDB scandal, but said the bank had conducted due diligence before every transaction.
Goldman is being investigated by Malaysian authorities and the US Department of Justice for its role as underwriter and arranger of three bond sales that raised US$6.5 billion for the sovereign wealth fund.
Last year, Leissner, a former partner for Goldman Sachs in Asia, pleaded guilty to conspiracy to launder money and violate the Foreign Corrupt Practices Act.
"It's very clear that the people of Malaysia were defrauded by many individuals, including the highest members of the prior government," Solomon said in the Reuters report.