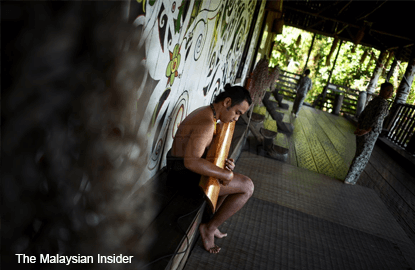 (Dec 2): Prime Minister Datuk Seri Najib Razak today tabled the Sarawak redelineation proposal by the Election Commission (EC), which is expected to be passed and gazetted by the end of the day's sitting.
Najib said the EC report, which was given to MPs as a statute paper last week, maintained 31 parliamentary seats for Sarawak while increasing the number of state seats from 71 to 82.
The name of one federal constituency, Mambong, will be changed to Puncak Borneo.
He, however, said that it would be "impossible" for EC to ensure an equal amount of voter distribution for all seats because of demographics and access to some remote areas.
Najib said that Putrajaya was satisfied with the entire process undertaken by the EC in coming up with the recommendations.
"We suggest that the recommendations be passed without any changes as they have been done in accordance with the Federal Constitution."
He also said that the redelineation would benefit the people and help the government serve the people better.
Natural Resources and Environment Minister Datuk Dr Wan Junaidi Tuanku Jaafar, who is also from Sarawak, supported the recommendations later, saying that better services were needed in rural areas.
"We need to look at the density. Cities have high density and rural areas have low density, but the areas are large. Like Baram is one constituency but it is the size of Pahang." – The Malaysian Insider