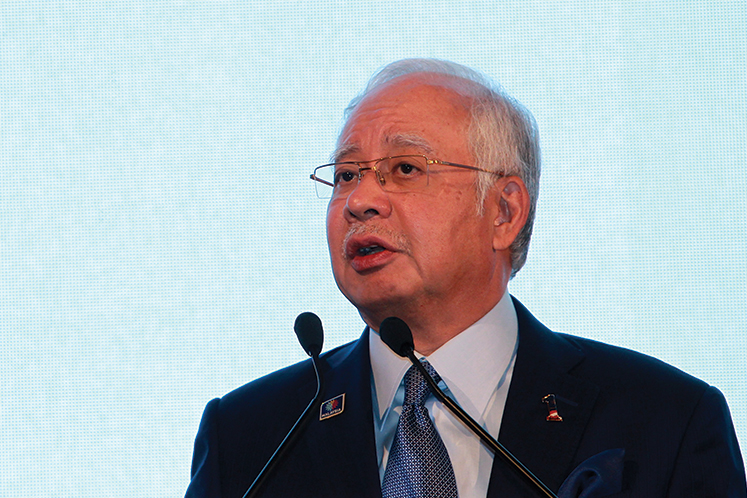 KUALA LUMPUR (April 2): Acknowledging that he has been slapped with an additional tax bill by the Inland Revenue Board (IRB), Datuk Seri Nabib Razak said he will seek  a review of the "very unjust" action.
Approached by reporters at the Parliament lobby today, the former Prime Minister declined to confirm that the tax bill amounted to RM1.5 billion.
"We will seek a review. We also seek specific remedies under the process, because the basis of calculation, definition of income, as well as accounting, is very much questionable. For the details, I'm not prepared to say the details, my tax people are working on it.
"We think that it is very unjust. But we will seek remedial (action), whatever that can be done through the process," he said.
Najib also said he will present evidence that the huge sum of money he had received was a donation.
"Everything will be done according to facts. We will process according to the facts, whatever it is, because we have the facts on our side," he said.
The Edge Financial Daily yesterday reported that the IRB slapped Najib with an extra tax bill of around RM1.5 billion for 2011-2017, and the amount is on top of what Najib had paid based on his declared income for those seven years.
The report, citing sources, said IRB has assessed that Najib had not declared taxable income of close to RM4 billion for the period, including the RM2.6 billion that Malaysian and the US investigators said originated from 1Malaysia Development Bhd (1MDB).