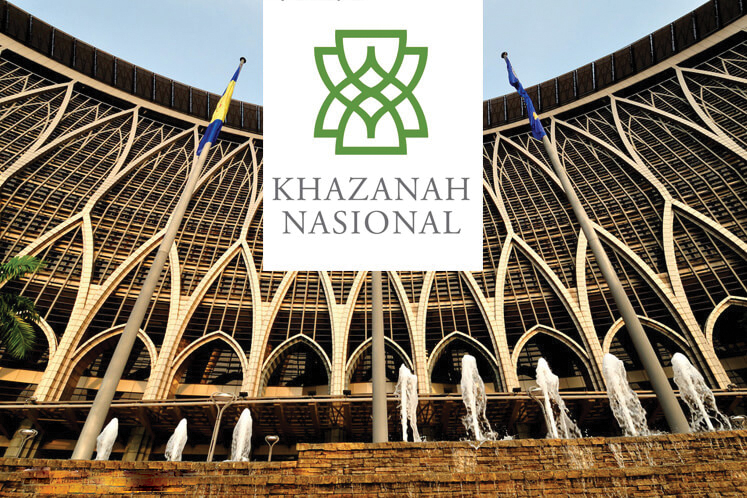 KUALA LUMPUR (Feb 14): Former prime minister Datuk Seri Najib Razak has criticised the potential new strategy for Khazanah Nasional Bhd to pare down its stakes in non-strategic assets to raise more cash for the government.
In a Facebook post today, Najib asked "where is the logic" in reducing investments by the sovereign wealth fund, which has grown from RM33.7 billion in 2008 to RM115.6 billion in 2017, or equal to 14.7% annual growth.
"Even if it is to pay government debt, where is the logic to sell assets which generated a profit of 14.7% each year to pay debt which has interest charges of 3.8% per year?" said Najib, who has witnessed the rise in national debts to a historical high of about RM1 trillion during his tenure as the prime minister and finance minister.
It is known that the new government has to find ways to restore the country's fiscal position that was eroded by high national debts that had grown over the past decade. Asset sale is one of the options available.  
Najib was responding to a Reuters report quoting sources that Khazanah will unveil a plan later this month which includes trimming stakes in non-strategic companies, reducing presence in overseas locations such as London, and offloading properties and investments in technology ventures as well.
"They (Khazanah) are not desperate to raise money, not in the way that erodes value. It would be very structured and gradual but it will be done, because the immediate objective is to raise money," Reuters quoted a source as saying.
Among assets are expected to be sold by Khazanah, according to the Reuters report, includes its stake in wholly-owned UEM Bhd, which in turn controls a 51% shareholding in PLUS Bhd.
Najib argued that profits from highway concessionaire, PLUS, has been enjoyed by the country, alongside Employees Provident Fund (EPF) depositors as EPF owns 49% in PLUS.
"If Khazanah disposes of UEM, the PLUS highway will again fall back into the hands of private cronies," said Najib, adding that the PLUS highway toll charges have never been raised when he was the prime minister.
The former premier recalled Khazanah's sale of 16% stake in the world's second largest healthcare group IHH Healthcare Bhd to Japanese firm Mitsui & Co Ltd in October last year. The sale raised RM8.42 billion, and reduced Khazanah's stake in the healthcare group to 26.05%.
"The healthcare group can no longer be called Malaysian-owned or a pride of the nation, but it is now owned by Japan," argued Najib, who is also the former chairman of the advisory committee of the controversial strategic investment fund 1Malaysia Development Bhd (1MDB) which is under global investigation.
As much as US$6.5 billion was stolen from 1MDB. The US Department of Justice has described it as the largest case of kleptocracy it has ever uncovered.