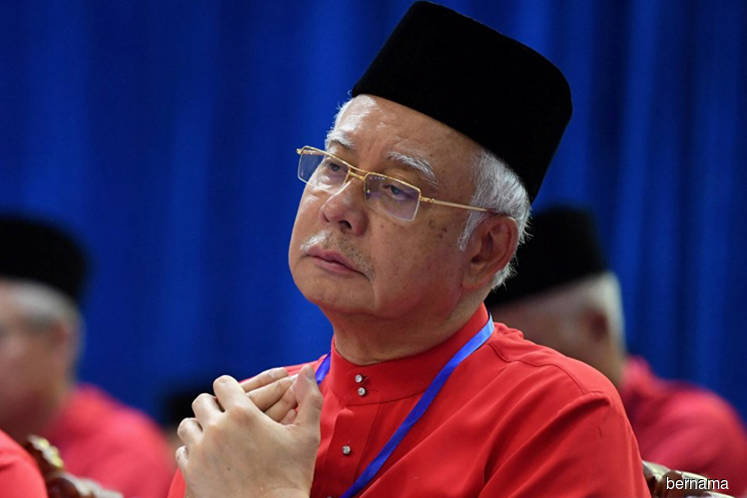 KUALA LUMPUR (Nov 14): Former prime minister Datuk Seri Najib Razak has questioned the purpose of the Harapan Coin that was pitched by one of its co-founder, Federal Territories Minister Khalid Abdul Samad.
In a Facebook post, Najib said he found a video regarding the distribution of the revenue and where it's channelled to.
"It is said that the cryptocurrency can be used for multiple transaction[s] within the government bodies. The Rakyat has to know that 30% of the currency will be given to the system developer, 30% will be distributed to Parti Amanah Negara, and another 40% will be given to Pakatan Harapan," he said.
Najib reiterated his question on the agenda of the Harapan Coin: who benefits the most?
"Khalid Samad has to reveal the mastermind of the project. Name each and every one of them," he said.
Najib stressed to not take any advantage of the Rakyat, adding that he would challenge any such move.
It was reported that the Harapan Coin will be the first political fundraising platform, using cryptocurrency and blockchain technology.
Citing The Star, Khalid had said the presentation and the paperwork on the Harapan Coin will be presented to Bank Negara Malaysia and Prime Minister Tun Dr Mahathir Mohamad.