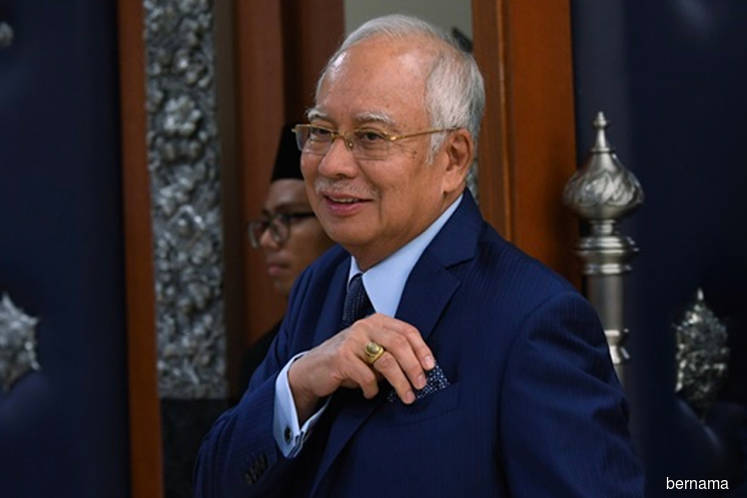 KUALA LUMPUR (Nov 19): Former prime minister Datuk Seri Najib Razak was questioned this morning by the Malaysian Anti-Corruption Agency (MACC) in relation to the purchase of two Scorpene-class submarines when he was defence minister.
Quoting sources, Malaysiakini reported this as the reason Najib was summoned to the MACC headquarters in Putrajaya this morning.
"The case has been reopened," it cited an unnamed high-ranking MACC officer as saying.
The portal said sources informed it that investigators working on the case in which kickbacks were allegedly paid for the purchase of the submarines from France in 2002, might also call in others to facilitate the probe.
This, according to one of the sources, includes Najib's former close associate Abdul Razak Baginda, Malaysiakini said.
The submarines, which were purchased by Malaysia to beef up the Royal Malaysian Navy's fleet, had been named KD Tunku Abdul Rahman and KD Tun Razak, with the former having arrived in Malaysia in September 2009, followed by the latter in July 2010.