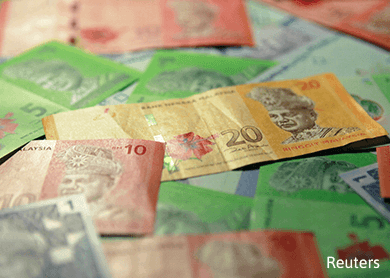 KUALA LUMPUR (Apr 6): The probability of the ringgit being influenced by one individual is very small, said Finance Minister Datuk Seri Najib Razak.
Najib said this at parliament in reply to a written question by Selayang MP William Leong Jee Keen made available today.
William had last Thursday asked Najib to state whether the fall in the ringgit to the USD is due to the speculation by the Edge Media group owner Datuk Tong Kooi Ong and if not, what were the reasons for the weakening ringgit.
"The depreciation of the ringgit against the US dollar is not an isolated case and it is driven by external factors.
"Other regional currencies also saw a drop of between 1.1% and 10.1% against the greenback between September last year and March 5 this year," said Najib who is also the Prime Minister.
The daily average activity for the ringgit stood at US$11.8 billion, which is a huge amount; as such, based on such a huge transaction, the probability of an individual influencing the value of the ringgit is very small, he added.
Najib said the government, through Bank Negara, was always keeping close watch on activities that could disrupt the foreign exchange market to ensure the ringgit is not exposed to speculative attacks.
Moreover, he noted that Malaysian banks are also prohibited from allowing any individual or corporation from short selling the ringgit under the Foreign Exchange Administration rules.