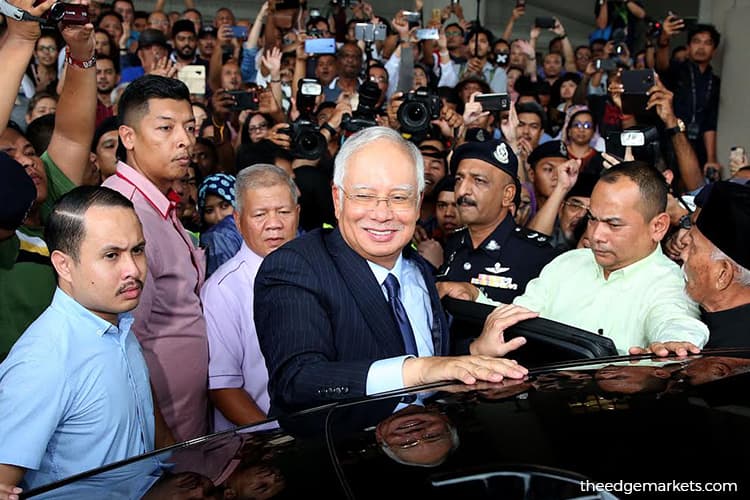 KUALA LUMPUR (Sept 21): Former prime minister Datuk Seri Najib Abdul Razak has posted the first portion of his RM3.5 million bail by paying RM1 million, reported Malaysiakini.
In a report today, the portal said Najib came with his son Norashman and his bailors Mohd Nizar Najib and Mohd Shahrir Arifin at about 10.50am and went to the Sessions Court registry to sign various documents related to the bail application.
Malaysiakini quoted Najib as telling reporters he paid the first portion of the bail, as decided by the judge.
"We will pay in stages, as set by the judge," he said.
He has until Sept 28 to pay up the remaining RM2.5 million.
Najib was charged with four counts of power abuse and 21 counts of money laundering over nearly RM2.3 billion of the funds received in his personal account with AmIslamic Bank Bhd.
He was released on bail of RM3.5 million in two sureties. The court agreed to a request from his lawyer for the bail to be paid in instalments, with the first payment of RM1 million to be paid today, followed by RM500,000 per day from Monday to Friday next week.