This article first appeared in The Edge Financial Daily, on July 27, 2018.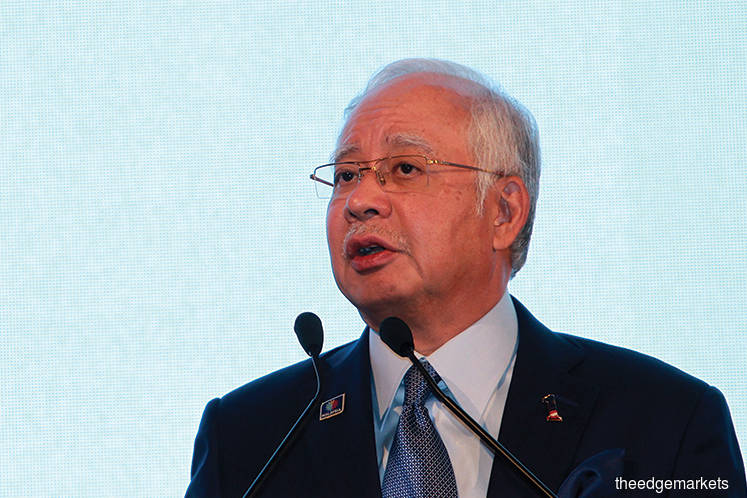 KUALA LUMPUR: Former prime minister Datuk Seri Najib Razak has denied knowledge of a letter written to the US Central Intelligence Agency (CIA) seeking the US' support for his administration in the 14th general election (GE14).
However, he added it is bad precedent to leak information considered to be a government secret.
Najib said the letter written by the director general of the Malaysian External Intelligence Organisation, Hasanah Abdul Hamid, to the CIA, was penned "too late" as it was during the GE14 campaign period, and would not have affected the outcome.
"The letter was not directed to me. It was written by the agency [but] whether it was written or not, you must ask them, not me. Anyway, it was too late — it was during the campaign period and would not affect the election result.
"It was done agency-to-agency [but] I cannot confirm or deny that. It is up to the agency [to confirm] but I had no knowledge whether it was written or not. It is not our policy to expose government secrets," Najib said.
Speaking to reporters at the parliament lobby, he added: "If we expose [such letters], there is nothing considered secret. The policy is not to comment on leakages. This is very bad precedent."
Finance Minister Lim Guan Eng has called for a thorough investigation into the matter.
"I think this issue needs to be investigated more thoroughly because it was a drastic action taken by the senior government officer [during Najib's administration]. Who allows an officer to write such a letter without [upper-level] instructions?" he said to reporters at the parliament lobby.
"It involves the sovereignty of the country as it seems to invite a foreign authority to enter our domestic affairs," he said.