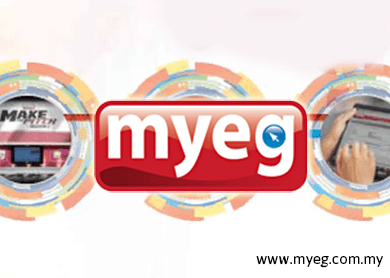 KUALA LUMPUR (June 15): Prime Minister Datuk Seri Najib Razak told Parliament that MyEG Services Bhd's projected net profit for 2015 is RM50 million.
For the nine months ended March 31, 2015, MyEG, which provides online government transactional services, achieved a net profit of RM45.2 million on revenue of RM96.46 million, mainly contributed by the online renewal of foreign worker's permit and insurance.
"The federal government is expected to collect a revenue of RM1.1 billion from e-services this year.
"(And) the projected profit for 2015 for MyEG, which is responsible for handling the government's online transactional services, is RM50 million," Najib said in his written parliamentary reply to Member of Parliament for Sandakan Wong Tien Fatt @ Wong Nyuk Foh.
The prime minister was asked to state MyEG's expected profit which is responsible to handle licensing and any duties of the government for 2015 and also state the expectation amount to be collected by the federal government.
Wong had also asked Najib to state the profits for each of MyEG's task, but this was not answered.
But Najib did confirm that the government does not hand out any annual allocation to MyEG.
He explained that there was no such allocation given to MyEG for the e-services rendered as it was based on the build-own-operate (BOO) concept.
However, Najib pointed out that the government does pay service-charges  based on transactions carried out.
Najib said as a concessionaire for the Malaysian E-Government MSC Flagship Application, MyEG provides a variety of e-services for its role as the online government transactional service provider with the Road Transport Development  (RTD), police (PDRM), Department of Insolvency (MDI), Kuala Lumpur City Hall (DBKL), National Registration Department  (JPN) and the Immigration Department.
MyEG has a 40% stake in a special purpose vehicle (SPV) and is principally involved in the business of the development and implementation of e-government services. However the SPV, which is said to be politically linked to Barisan Nasional cronies, has been a target of criticism by opposition lawmakers and the public.