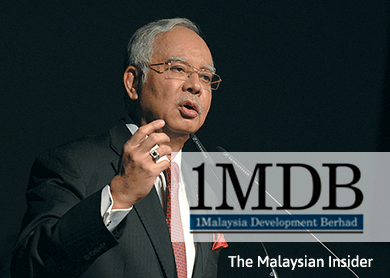 KUALA LUMPUR: Prime Minister Datuk Seri Najib Razak told Parliament yesterday the Ministry of Finance (MoF) Inc did not pay any cash to take over SRC International Bhd from 1Malaysia Development Bhd (1MDB).
Najib, who is also the finance minister, said the MoF took over SRC from 1MDB on Feb 14, 2012. Najib is chairman of 1MDB's board of advisers.
"The transfer of ownership of SRC from 1MDB to the MoF was done via dividend in specie by 1MDB that paid dividends to the MoF in the form of a 100% equity shareholding belonging to SRC worth RM1 million.
"MoF did not make any cash payment for the takeover," said Najib in his written reply to Kulim Bandar Baru Member of Parliament Datuk Abd Aziz Sheikh Fadzir.
Earlier, Abd Aziz had asked Najib to specify the date of the MoF's takeover of SRC from 1MDB and the transaction value. Abd Aziz also asked Najib to disclose the debt incurred by SRC.
Yesterday, Najib said SRC will file its latest liability/debt numbers after the company's accounts for the financial year ended March 2015 are audited. He said SRC does not have additional debt since FY14.
This article first appeared in The Edge Financial Daily, on June 11, 2015.