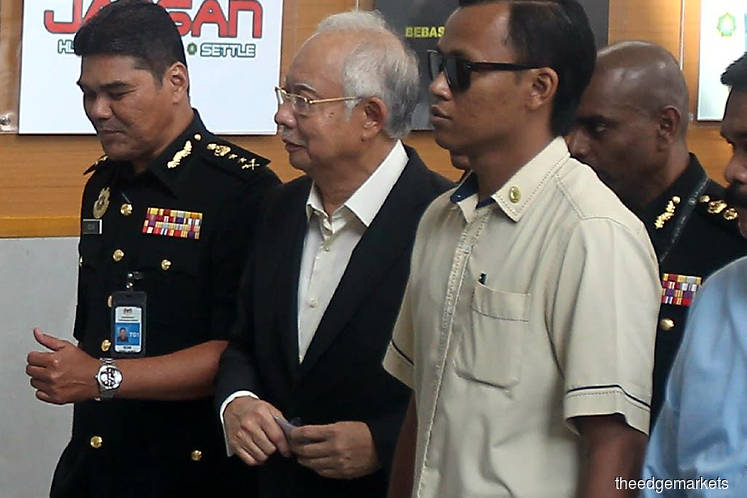 PUTRAJAYA (May 24): Former Prime Minister Datuk Seri Najib Razak paid his second visit to the Malaysian Anti Corruption Commission (MACC) headquarters today to have additional statements taken for investigations into 1Malaysia Development Bhd (1MDB).
Najib, who chaired the troubled investment fund, arrived at the premise at around 10am for the second round of questioning by the anti-graft agency.
Earlier today, former Petrosaudi executive Andre Xavier Justo was also spotted at the MACC headquarters.
It is understood Justo's visit to the premise - also his second - was to meet up with the 1MDB special task force under the Council of Eminent Persons, which the MACC is also a part of.
It is unclear whether Najib will also meet up with the special task force.
It was reported that the MACC is currently investigating SRC International Sdn Bhd, a unit of 1MDB which was later parked directly under the Ministry of Finance.
Meanwhile, the special task force is probing RM2.6 billion funds allegedly linked to 1MDB which was found in Najib's bank account.
Justo is understood to be the person who leaked information about 1MDB's shady joint venture with his former employer.
Najib has denied any wrongdoing in the 1MDB ordeal, and insists the RM2.6 billion in his account was a donation from a Saudi prince.