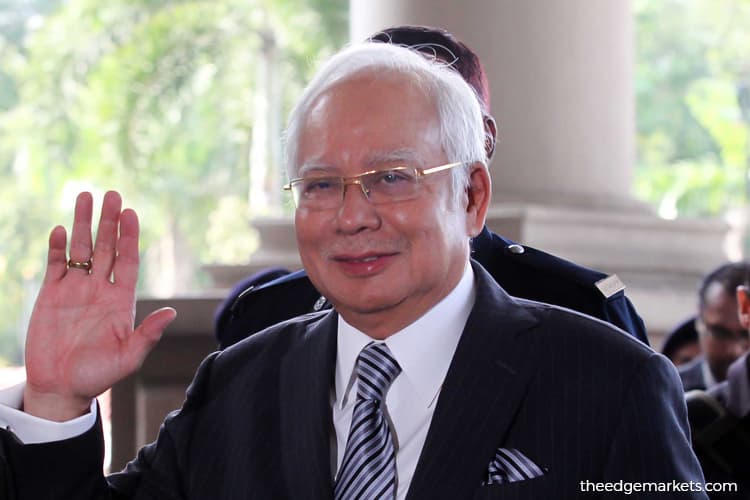 KUALA LUMPUR (June 12): Former Prime Ministre Datuk Seri Najib Razak told journalists not to query him about the controversial sex video allegedly involving a Cabinet Minister.
When asked after today SRC's trial about his comment on a confession video clip uploaded by an individual named Haziq Aziz, Najib - who is also Pekan MP - said: "Why ask me? Don't ask me, ask the person concerned, why ask me?
"I'm not responsible for it."
Haziq Aziz, 27, is currently the senior private secretary to Deputy Primary Industries Minister Shamsul Iskandar Mohd Akin. He made a "sworn confession" this morning alleging that he was the man in a sex video which involved another man, whom he claimed is a Federal Minister.
The lewd video clips, depicting two naked men in bed, one of whom was the Minister's lookalike, were widely shared on social media since yesterday.
Haziq alleged that the sex video was taken without his permission on May 11 this year during the Sandakan by-election in Sabah in a room in Hotel Four Points.