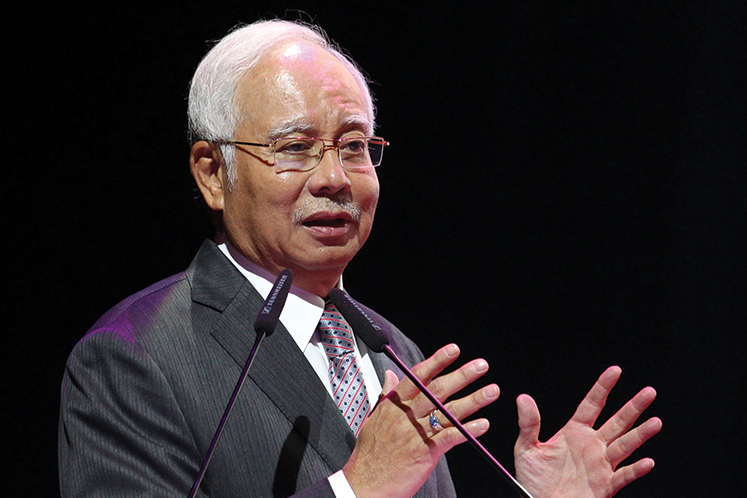 KUALA LUMPUR (April 1): A tax consultant contacted by theedgemarkets.com opines that the burden of proof lies on Datuk Seri Najib Razak to prove that the billions of ringgit in his account were actually political donations.
"Contributions are exempted from tax. But in this case, Najib will have to show whether the billions of ringgit were a gift or tied to an income. The burden of proof lies on him. If it's not taxable then he should file for an appeal.
"Malaysia practices the territorial system in taxation, whereby only local income — income from a source inside the country — is taxed," the tax consultant said.
He was commenting on a statement by Najib, who is expected to be on trial on Wednesday, that political contributions are not taxable under the law.
"First of all, political contributions, including from the Ministry of Finance of Saudi Arabia are not subject to or taxed under the law.
"Secondly, as it is general knowledge, income derived from foreign countries is not taxable under the law," Najib wrote in a Facebook post this afternoon.
Najib was responding to the news that he had been slapped with an RM1.5 billion tax bill as he was deemed to have not declared income of nearly RM4 billion.
The Edge Financial Daily today reported that the Inland Revenue Board (IRB) had slapped Najib with an extra tax bill of around RM1.5 billion for 2011-2017.
The daily reported that the IRB sent a letter to Najib just over a week ago stating the extra tax he has to pay. The amount is on top of what the former Prime Minister had paid based on his declared income for the seven years.
Following investigations into the matter, the IRB had concluded that Najib did not declare taxable income of almost RM4 billion for the period — including the RM2.6 billion "donation" from Saudi Arabia.
Malaysian and US investigators have said the source of the funds was 1Malaysia Development Bhd (1MDB).