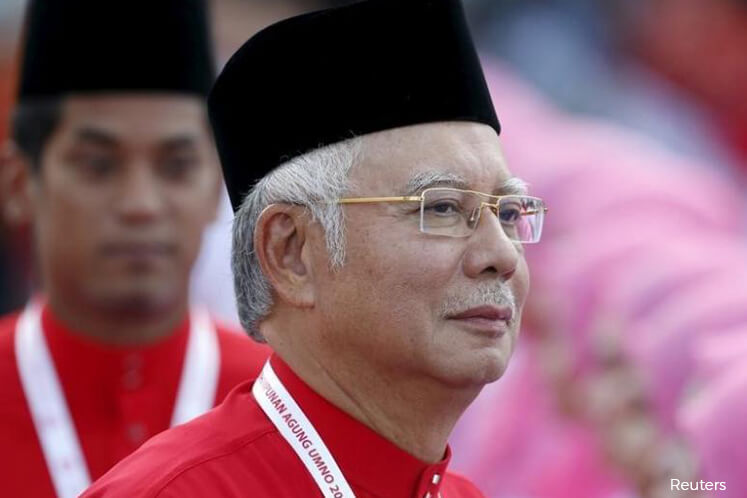 KUALA LUMPUR (Aug 31): Prime Minister Datuk Seri Najib Razak delivered his Merdeka Message in a unique way - an informal townhall meeting named 'Negaraku Merdeka Bersama Perdana Menteri' held here recently.
"Today, I opt to make a difference, where my 'Merdeka' message will be delivered in a relax, informal and more friendly environment," said Najib at the start of his speech, reported Bernama.
Malaysians comprisingschool students, academicians, professionals, Kuala Lumpur SEA Games 2017 athletes, members of the security forces and two former members of the Royal Malaysian Navy (RMN) who lowered the British Union Jack and replaced it by raising the Federation of the Malayan flag for the first time on Aug 31, 1957, were among those invited to attend the recording of the message which was aired on all local TV stations at 11am today.
According to Bernama, the townhall session began with a video show to recall the historic moments on Aug 31, 1957 and a chronology of the country's progress.
Before the programme started, Najib, clad in red shirt and brown pants, was greeted on arrival by a children mini-choir to sing the national anthem, Negaraku.
After that, Najib recalled the time when the country achieved its independence.
In the National Day message, the prime minister said his administration did not wish to waste time staving off allegations but would rather remain committed and determined to focus on efforts to spur intensive economic growth for the sake of the people.
Najib said his administration believed in service to the people which, he added, must go beyond politics and be in the people's interests, Bernama reported.
The session lasted for about 45 minutes and ended with those present flying the Jalur Gemilang and shouting 'Merdeka' and 'Negaraku Malaysia'.