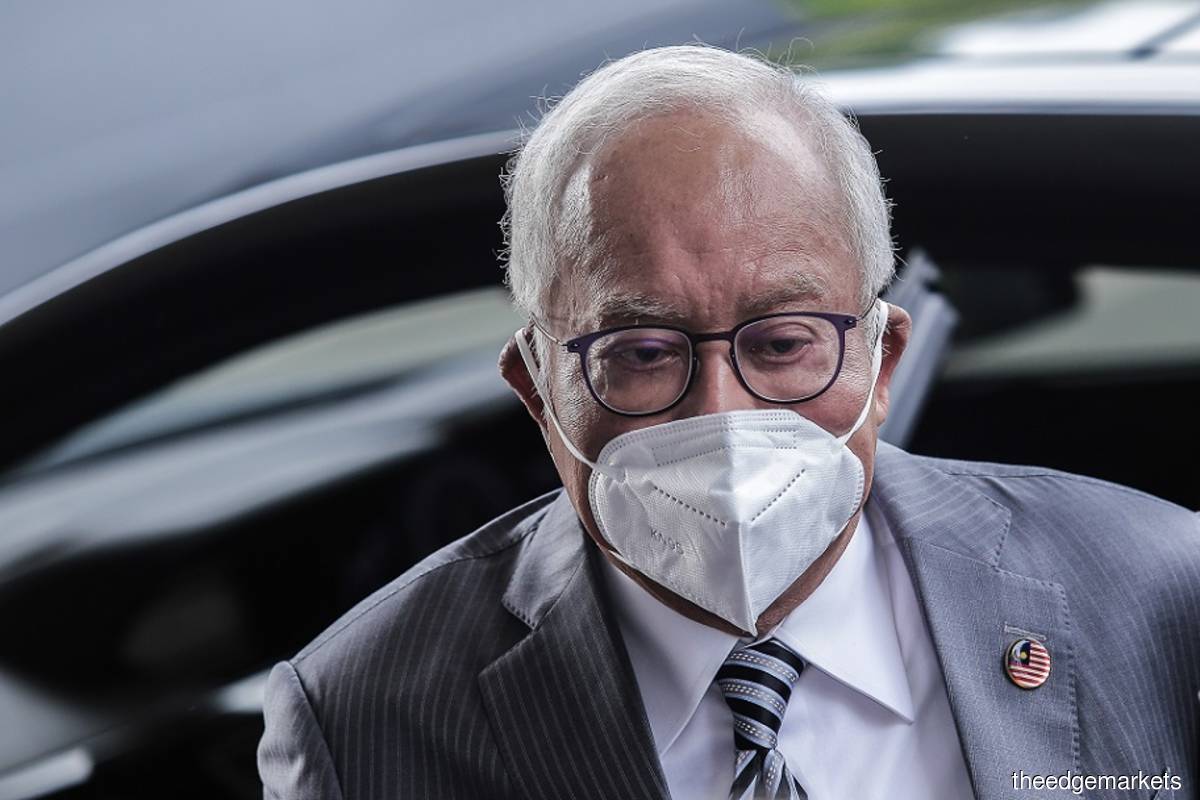 KUALA LUMPUR (Oct 27): Former prime minister Datuk Seri Najib Razak had on Wednesday filed a libel suit against Tan Sri Tommy Thomas and publisher GB Gerak Budaya Enterprise Sdn Bhd over the publication of the book by the former attorney-general titled "My Story: Justice in the Wilderness".
The suit was filed by Messrs Shafee & Co at the High Court registry here on Wednesday.
The latest legal action concerns section in the book regarding the murder of Mongolian Altantuya Shaariibuu in 2006, and the affidavit in support by death row inmate and convicted murderer Chief Inspector Azilah Hadri.
The former premier complained that according to the allegedly libellous passage in the book, he had associated himself with Azilah and Corporal Sirul Azhar Umar in the murder of the Mongolian.
It also meant that Tommy, as the AG then, was convinced of Najib's guilt in the case, and that he was satisfied with the truthfulness of Azilah and Sirul statement. 
Tommy had sent a senior officer to meet Sirul in Australia.
Najib also claimed that the passages meant that he had done a heinous deed, is unfit to hold political office, and is guilty of conspiracy in the murder of Altantuya.
By innuendo, it also meant that he had a hidden motive in the Mongolian's murder, and that he had abused his powers when he was the prime minister and then deputy prime minister,
The former UMNO president also claimed malice as the publication of the book and passages had sown doubt and distrust against him, and further disparaged his reputation as a former PM and finance minister.
He further alleged that Tommy had "rake[d] and [made] up" evidence against him with the intention of ensuring his incarceration so that he is unable to contest in the next general election, and demolished his popularity at the behest of the opposition parties, as the former AG was seen to be partisan to the DAP, a component of Pakatan Harapan.
The publication of the passages were meant to draw hatred and malice towards the former premier, the legal document added.
The former premier claimed that his lawyers had written to Tommy in February but he had barely denied the allegations and refused to publish an apology, resulting in this action.
This is the second suit filed by the Pekan MP, as last Friday (Oct 22), he had also filed another suit against Tommy and the government for malicious prosecution in relation to the charges he is facing in relation to 1Malaysia Development Bhd.
In this latest suit, Najib is seeking general, aggravated or punitive and exemplary damages, along with an unqualified apology in three major media outlets, for three days.
He is also seeking an injunction to restrain the defendants from publishing similar related defamatory statements and also the removal of the impugned passages from the book.
Read also:
Najib sues Tommy Thomas and government over 'malicious prosecution' in 1MDB-linked cases