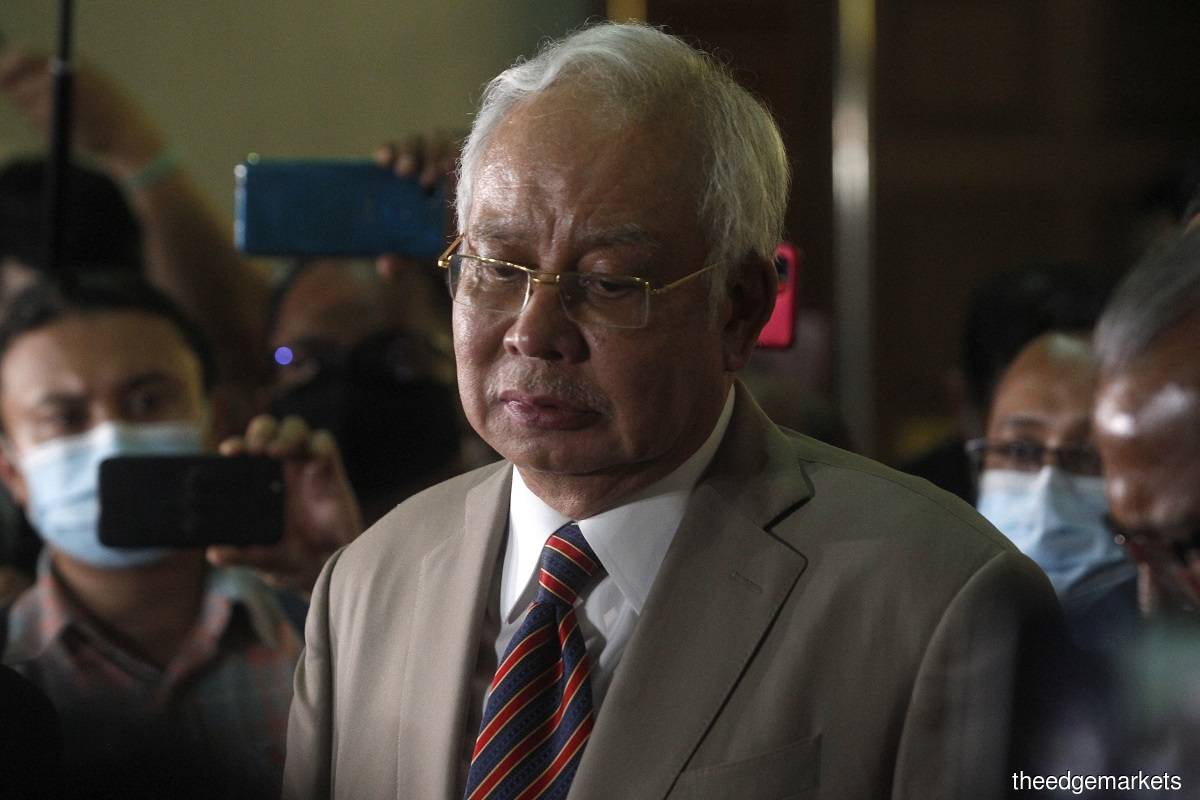 KUALA LUMPUR (July 30): Former premier Datuk Seri Najib Razak, who has been convicted of seven charges relating to the misappropriation of RM42 million in SRC International Sdn Bhd funds, has filed a notice of appeal to overturn the conviction handed down by the High Court.
His counsel Harvinderjit Singh confirmed the filing. "It was filed this afternoon at the Kuala Lumpur High Court," he told theedgemarkets.com.
With this, Najib's appeal against his conviction and sentence will now proceed to the Court of Appeal. In criminal cases, parties have 14 days to file the notice of appeal.
Yesterday, it was reported that Najib, who is also Pekan MP, posted the additional bail of RM1 million after being granted a stay of his jail sentence and fine. He was already on a RM1 million bail.
On Tuesday, Justice Mohd Nazlan Mohd Ghazali found Najib, who is also former finance minister, guilty of all seven graft charges he was slapped with, in relation to SRC.
Najib was found guilty on one count of abuse of power with regard to his role in securing the government guarantee for SRC for the RM4 billion loan it had taken from Retirement Fund Inc (KWAP), three counts of criminal breach of trust with regard to RM42 million of SRC funds that made up part of the RM4 billion loan, and another three charges of money laundering.
After a marathon 10-hour trial on Tuesday, Najib was sentenced to 12 years' jail and fined RM210 million for abuse of power, 10 years' jail for each of the CBT charges, and 10 years for money laundering.
"The sentences are to run concurrently," said Justice Nazlan.
Read also:
SRC Trial: Najib found guilty of all charges
SRC Trial: Najib sentenced to 12 years in jail, fined RM210m