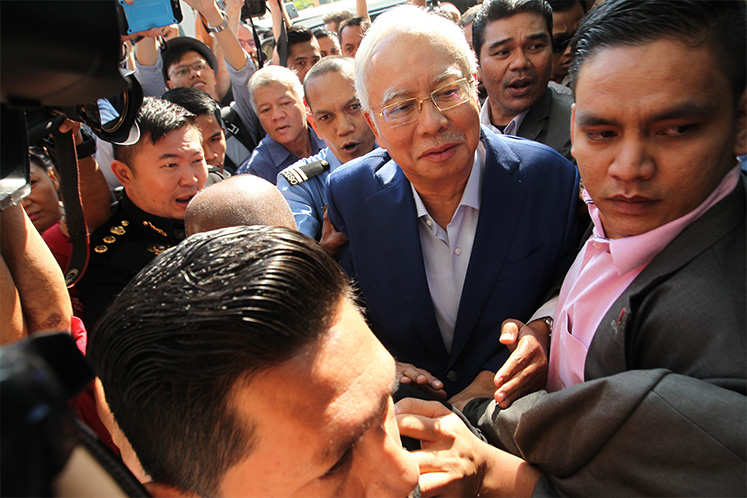 KUALA LUMPUR (July 4): Former Prime Minister Datuk Seri Najib Razak has disputed the additional income tax of RM1.69 billion imposed on him by the Inland Revenue Board of Malaysia (IRB), claiming that foreign donations and political funding should not be taxable.
In a Facebook post today, Najib said money accepted as donations, including from overseas, as well as political funds are not taxable.
"If we observe carefully, it clearly shows that this tax is imposed on what I received from donations and contributions from overseas into my account.
"These include donations from Saudi Arabia's Minister of Finance and the Arab prince which have been confirmed by bank officers in the trial of the SRC case," he wrote.
Najib said that since the 14th General Election in May 2018, there has been a lot of evidence in the court and explanations from the recipients of the funds that "all the funds I received have been used for welfare projects, either directly to the people or welfare programs through NGOs and political parties".
He noted that funds that are used for corporate social responsibility (CSR) programmes can be deducted from the taxable income.
Najib also highlighted the inconsistency of the claim, whereby the Government is charging him in the court for accepting "illegal monies" but the IRB considers it legal income that should be taxed.
"Does the Government even want to tax illegal money?" he questioned.
Earlier today, theedgemarkets.com reported that the Government, through IRB, is seeking RM1.69 billion in additional tax assessments from Najib for the assessment years 2011 to 2017, citing documents sighted by the news portal.
This was after Najib failed to respond to an initial inquiry by the IRB of additional tax assessments of RM1.47 billion in March, resulting in a 10% hike of RM147 million in April and another compounded 5% hike of RM80 million in May.
The writ of summons dated June 25 followed the first additional assessment notice dated March 20.