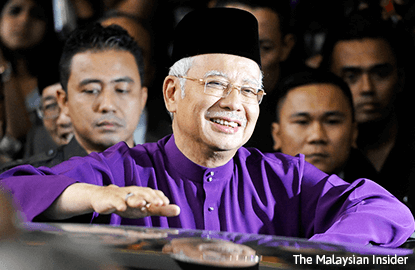 KUALA LUMPUR (Jan 26): There is no evidence that Prime Minister Datuk Seri Najib Razak abused his power when the Cabinet approved the guarantee for a RM4 billion loan to SRC International Sdn Bhd, the attorney-general said today.
Tan Sri Mohamed Apandi Ali said this was the reason he cleared Najib, who is also finance minister, of any criminal offence involving SRC International, a firm owned by Finance Ministry.
"I am satisfied that no criminal offence has been committed.
"Under the Malaysian Anti-Corruption Commission (MACC) Act 2009, there are (sic) no evidence to show that the PM has abused his position during the Cabinet meeting which approved the government guarantee on the RM4 billion loan to SRC International from Kumpulan Wang Persaraan (Retirement Fund Inc or KWAP)," Apandi told a press conference at his office in Putrajaya today.
He also said Najib had been cleared of any criminal wrongdoing over the RM2.6 billion donation received in his personal bank accounts.
SRC was formerly under Najib's brainchild 1Malaysia Development Bhd (1MDB) before it was transferred to the Finance Ministry in 2012, after the RM4 billion loan from the pension fund was fully disbursed.
Opposition lawmakers have questioned the government's guarantee of the loan, noting the losses it had made without any gains, a sign that it had not generated any income despite the loan, said PKR's Rafizi Ramli.
DAP's Tony Pua has also questioned what the loan was used for.
SRC International in a statement last October denied any misappropriation of funds and said the loan had been accounted for in its balance sheet.