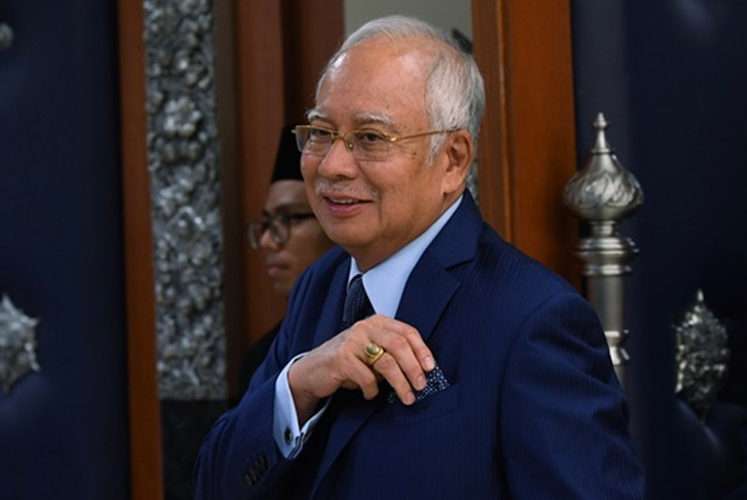 KUALA LUMPUR (Jan 8): Former Prime Minister Datuk Seri Najib Razak has denied a news report that senior Chinese leaders had in 2016 offered to help bail out 1Malaysia Development Bhd (1MDB) in exchange for lucrative contracts.
"There has not been such a thing," Najib said in a statement posted on his Facebook account in response to a Wall Street Journal (WSJ) report.
Malaysia, said Najib, is committed to the settlement agreement with Abu Dhabi state-owned International Petroleum Investment Company (IPIC) to ensure that all monies allegedly missing from 1MDB will be returned before Dec 31, 2020.
He also rejected the claim in the WSJ report that the Chinese had offered to bug the homes and offices of WSJ reporters in Hong Kong who were investigating 1MDB.
Nor were there confidential negotiations to authorise China's navy ships to dock at Malaysian ports, said Najib.
"Malaysia, being a non-aligned country, does have navy ships docking at Malaysian ports quite often. This is a policy that has been implemented for decades.
"All countries, including the US, too have not halted investigations in 1MDB," he wrote.
Citing  minutes from a series of previously undisclosed meetings it reviewed, WSJ reported that Chinese officials told visiting Malaysians that China would use its influence to try to get the US and other countries to drop their probes of allegations that allies of Najib and others had plundered 1MDB.