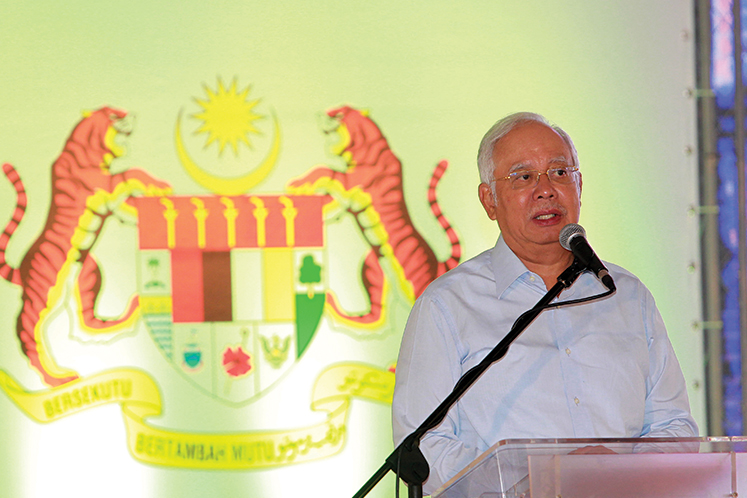 (Nov 8): Former Prime Minister Datuk Seri Najib Razak has sarcastically congratulated the PH Government for Moody's downgrade on Petronas' outlook from stable to negative.
In a Facebook post tonight, he said: "Congratulations PH Government, today Moody's has a 'downgrade' outlook on Petronas' prospect assessment from stable to negative.
"This is the result of the efficiency of managing the finances of the country, and the smart steps taken in Budget 2019 like the plundering of Petronas to pay high dividends to cover lack of revenue.
"It means that the country's credit rating is likely to be affected.
"This is in the current situation of oil prices which can be said to be high and stable. What if the oil price falls?
"What is the buffer we have to rely on if there is an oil price crisis again?" he asked.
The previous BN government had done its best to decrease the country's reliance on oil revenue and diversify its income, in line with current needs and world economic developments.
"But the Harapan government wants to return to the old days. No one does this," he added.