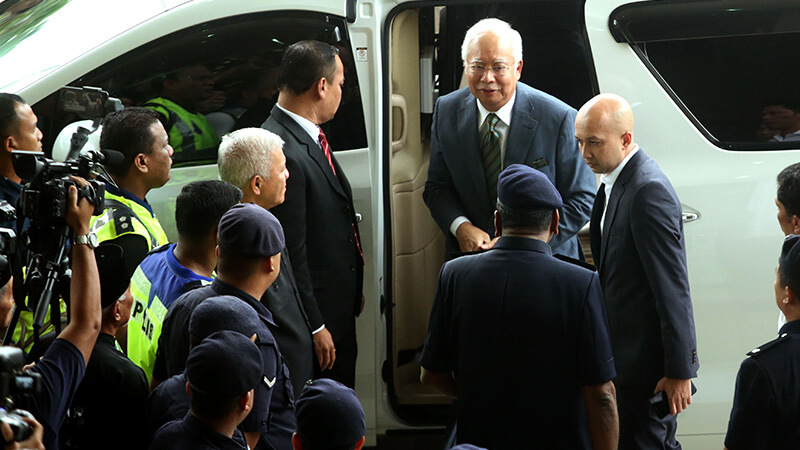 Najib arriving at the Kuala Lumpur Courts Complex. Photo by: Sam Fong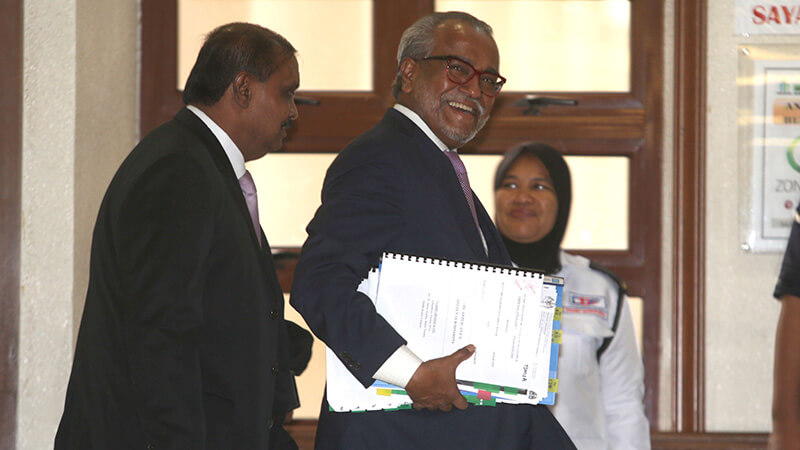 Najib's lead defence lawyer Muhammad Shafee
KUALA LUMPUR (Aug 8): Former prime minister Datuk Seri Najib Razak has arrived at the Kuala Lumpur Courts Complex this morning to face new charges against him in relation to SRC International Sdn Bhd.
He is scheduled to go to the Sessions Court today to face the new charges under Anti-Money Laundering, Anti-Terrorrism Financing and Proceeds of Unlawful Activities Act, according to a statement from Malaysian Anti-Corruption Commission (MACC) yesterday.
Najib also has case management scheduled today for three counts of criminal breach of trust and one count of abuse of power, in relation to RM42 million allegedly misappropriated from SRC International.
Najib, looking composed, arrived at the court complex at 8.50am, clad in a black suit. Seemingly absent were his supporters who attended his first court appearance on July 4, amid heavy police presence at the compound.
Earlier, Datuk Lokman Noor Adam, Umno supreme council member and president of pro-Umno NGO Pemantau Malaysia Baru, had called for Najib supporters to show up at the court complex at 8am today.
It was reported that the police had prepared barricades since yesterday. Today, individuals entering the court complex were screened by the police as it tightened security, presumably to pre-empt the solidarity rally.
There was no sight of the supporter group outside the compound up until Najib's arrival.