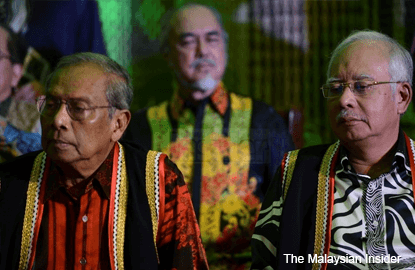 KUALA LUMPUR (Feb 12): Prime Minister Datuk Seri Najib Razak can no longer take Sarawak for granted if he wants to secure his political future, says The Myanmar Times.
Najib, who once said Sarawak was Barisan Nasional's (BN) "fixed deposit", reportedly toned down his bold stance as the ruling coalition had lost seven state seats to the opposition.
The Umno president was reported to have remained unperturbed as more than three quarters of Sarawak's seats still belonged to BN, but allegations of corruption have tainted his electoral appeal.
Najib has been able to withstand efforts to bring him to court, moves to depose him as party president and prime minister, and attempts to bring no-confidence motions in Parliament.
But Najib's brainchild, state-owned investment fund 1Malaysia Development Berhad's (1MDB), has come under severe criticism over a number of issues, including its RM45 billion debts after just six years of it being set up.
The discovery of RM2.6 billion channelled into Najib's personal bank accounts has also tarnished his reputation.
Sarawak Chief Minister Tan Sri Adenan Satem, who took office in February last year, warned Putrajaya to stop treating the state and its people as if they were unimportant.
Adenan, who has a huge majority in the state assembly, reportedly said he wanted a stronger mandate to face the federal government and secure Sarawak's interest.