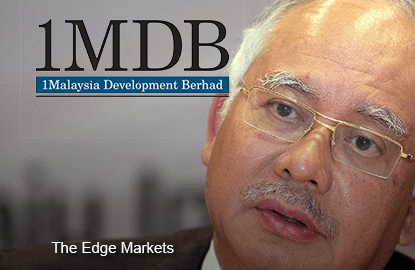 (July 23): Veteran newsman Datuk A. Kadir Jasin has questioned if recent arrests by investigators over the probe into 1Malaysia Development Bhd (1MDB), as well as the resignation of Tan Sri Lim Kok Wing as the prime minister's public relations strategist showed that "propaganda" to clear the debt-ridden state investment firm was failing.
He also questioned the timing of former Sarawak Tribune journalist Lester Melanyi's appearance in a video, in which he purportedly confessed to knowing about the forging of 1MDB documents by website Sarawak Report, which had carried exposes on the fund's alleged wrongdoing.
Writing in his blog, Kadir said the emergence of Melanyi and propaganda offensives led by Barisan Nasional minister Datuk Abdul Rahman Dahlan had coincided with Lim's resignation.
Lim only had a short stint as Prime Minister Datuk Seri Najib Razak's public relations strategist before quitting earlier this month.
"Lim's resignation is telling. It appears that even he could not burnish Najib's sagging reputation.
"In joining Najib he must have thought he could repeat and replicate what he did for (Tun) Dr Mahathir. But even in the worse (sic) of circumstances, Dr Mahathir's problems were pale by comparison to what Najib is going through now. Even the flamboyant Lim could not burnish Mohd Najib's image and reputation.
"Lim is wealthy and has reputation to protect. He could easily say no to Najib's money or, maybe, he was doing it for free," wrote Kadir, the former New Straits Times group editor-in-chief.
Kadir said the arrests this week of individuals linked to 1MDB were "partly hastened by the heightened campaign to discredit the investigation by Najib's propaganda machine".
The first two arrests in connection with investigations were that of Jerome Lee, the group executive director of Putrajaya Perdana Bhd who is said to have had dealings with SRC International Sdn Bhd, and Datuk Shamsul Anwar Sulaiman of Ihsan Perdana Sdn Bhd.
SRC International is owned by the Finance Ministry and was formerly a 1MDB subsidiary. Ihsan Perdana is a company conducting corporate social responsibility (CSR) work for 1MDB. Both companies were named in The Wall Street Journal report as entities which moved funds that ended up in Najib's personal bank accounts.
With Lim's departure, Kadir said Najib's propaganda outfit was now led by Rahman who is Barisan's strategic communications chief. Rahman is also urban wellbeing, housing and local government minister.
Kadir said Rahman's outfit had "gone on high gear to discredit the prime minister's critics and to create doubt about official and unofficial investigations into the 1MDB scandal and its links to Najib".
This included rolling out Melanyi and his video confession and the non-governmental organisation leader behind the video, Ramesh Rao Naidu, Kadir said.
"Now Najib and his protectors (Rahman and Naidu) had to rummage through the woodwork to find people who would be willing to play the roles," he wrote.
Kadir also said that if the "medium is credible, the message it carries will be believed", in an apparent reference to Melanyi whose claims have been denied by Sarawak Report and who has had other critics dismiss his credibility.
"On the other hand, if the medium is not credible, even a truthful message will not be believed," said Kadir. – The Malaysian Insider