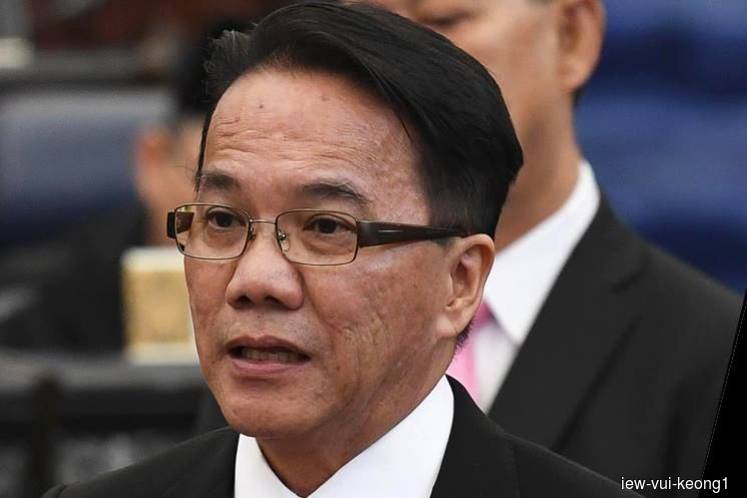 KUALA LUMPUR (Oct 10): The appointments of the National Anti-Financial Crime Centre (NAFCC) director-general and chairman will have to be first referred to the Parliamentary Select Committee (PSC) before a final decision is made.
Minister in the Prime Minister's Department Datuk Liew Vui Keong said the process was similar as to how major appointments are done for the Election Commission (EC), Malaysian Anti-Corruption Commission (MACC) and the Human Rights Commission of Malaysia (SUHAKAM).
"Similarly, the appointment process (for NAFCC) will now go through the PSC. So, I am going to refer these appointments (NAFCC director and chairman) to the PSC...it is not necessarily (for us) to amend the law (bill) for this particular case.
"This is the practice (where) we can actually get the approval from the Cabinet," he told a media conference after tabling the NAFCC bill for the second reading in Parliament today.
Liew said the government will consider suggestions for the NAFCC to report directly to Parliament or to the Yang di-Pertuan Agong.
Liew, when winding up debate on the bill, said the Government has identified the right mechanism to protect informants in the NAFCC database.
"Article 15 states that the data can only be used for planning purposes, to coordinate integrated operations and to prevent financial crimes.
"Article 18, meanwhile, provides for the secrecy of all NAFCC staff that have access to information," he said.
The NAFCC, one of the initiatives under the National Anti-Corruption Plan 2019-2023 (NACP) will act as a taskforce once all relevant agencies, including the Customs, Immigration, Bank Negara, MACC, Companies Commission, Inland Revenue Board and the Police, are placed under one roof and coordinate efforts towards crime prevention activities.
The Bill was later passed unanimously.