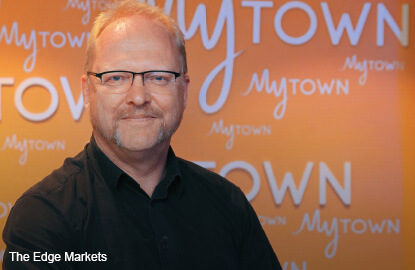 This article first appeared in
The Edge Financial Daily
, on October 24, 2016.
KUALA LUMPUR: When news broke on Sept 22 that MyTOWN, the newest shopping mall in Cheras, has postponed its opening date to the first quarter of next year from November this year, there was, surprisingly, little surprise in the market.
If anything, the delayed was viewed by some as another sign that the country is facing a shopping mall glut as more developers jump into the malls game, at a time when Malaysian shoppers are getting more familiar and interested in online shopping.
After all, just two weeks prior to that, the Malaysian Retail Chain Association (MRCA) had asked the government to temporarily stop issuing licences for new shopping malls to curb the oversupply of retail space in the country.
MRCA's request came after Perda City Mall in Bukit Mertajam, Penang, suddenly shut down in August after just 18 months in business.
The situation also brought to mind the delayed opening of the massive Empire City Mall in Damansara Perdana, Selangor, which has a 2.3 million sq ft of net lettable area. It announced last year it would be opening its doors in September this year instead of end-2015. Interestingly, it's now October and there is still no word yet on that.
In the case of MyTOWN's opening, which will be missing the upcoming Christmas and Chinese New Year (CNY) shopping seasons, the delay is mainly to ensure higher expectations of clients on the mall are met, according to MyTOWN general manager Joakim Hogsander (pic).
"The installation of signages, in and around the shopping centre, is taken very seriously as our [net lettable] area of approximately 1.1 million sq ft is very large and the signages are very important in guiding customers around the mall while catering to their needs and ensuring them," he told The Edge Financial Daily in a recent interview.
In addition, he said the management is focused on heightening the mall's level of security and enhancing its parking system to make it easier for customers to search for a parking spot.
Hogsander is not concerned that the mall will be missing the two festive seasons, as he believes the mall can still leverage on the back-to-the-city crowd after CNY. "The delay will also give a longer lead time to our tenants to prepare for our opening celebrations," he said.
MyTown, jointly developed and owned by Boustead Holdings Bhd and Ikano Pte Ltd, is positioning itself as a new family and lifestyle shopping centre, anchored by the largest Ikea in Malaysia.
"We could have done it (the mall) by ourselves. But we thought Ikea is a good name, a renowned global brand. If you want to attract good global names to come and operate in your mall, having a good partner like Ikea makes it easier," Boustead deputy chairman Tan Sri Lodin Wok Kamaruddin told the daily.
Lodin, who remained confident MyTOWN could replicate the success of its sister mall, The Curve, in Mutiara Damansara, also isn't overly concerned that MyTOWN will be missing out on two upcoming festive seasons.
To him, it is more important to ensure that the mall is poised to benefit from the anticipated recovery of consumer sentiments, which he expects to happen gradually from the second or third quarter next year.
"When the market starts to really pick up in 2018, we would have had eight to nine months to gear up and gain a piece of the expanding market," he said.
"Not to say that we are not concerned about the competition, but competition will be always there," he added, as he acknowledged several other upcoming retail spaces like the nearby Sunway Velocity Mall, Bandar Malaysia and the Tun Razak Exchange.
"We believe in offering a good quality facility not just a complex that could attract tenants and shoppers alike."
Meanwhile, Hogsander said the mall will have an occupancy rate of as much as 85% upon its opening.
"We hope to achieve 99% occupancy by end-2017," he shared, though he acknowledged there is currently an oversupply of retail space in the Klang Valley, which has put pressure on mall operators in securing new tenants.
"We have secured several anchor tenants like Parkson, Village Grocer, Golden Screen Cinemas, Uniqlo, H&M, Celebrity Fitness, Zara and Mango," he said. The company is also in talks with several foreign labels — mostly in the food and beverage (F&B) segment — to open their first stores in the country.
"I can't reveal who they are now as negotiations are still ongoing," he said.
"We hope to have around 400 tenants in MyTOWN, and to achieve 28 million customers, in our first year of opening," Hogsander said.
Fashion stores will make up the largest segment in MyTOWN, while one-fifth of the retail mix will be F&B.