This article first appeared in Forum, The Edge Malaysia Weekly, on July 9, 2018 - July 15, 2018.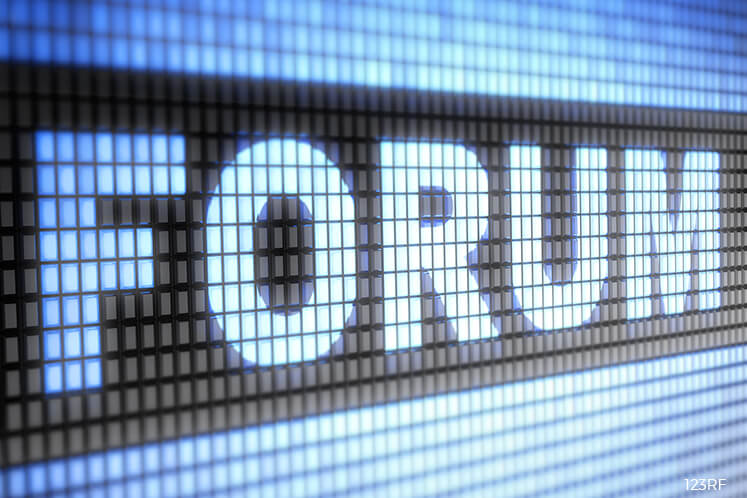 When I was working in Albania in the summer of 2014, I had a fantastic daily schedule. I would finish work at 5.30pm, go back to my apartment, turn on the television at 6pm and watch the first World Cup game of the day. After the match at around 8pm, I would have some dinner and get ready for the next game at 9pm. If I was not too tired, which I typically was not, or there was a great game on, I would watch the third game at 12am.
Four years later, the World Cup is back. My daily schedule is not as fantastic, admittedly, but important football matches on a daily basis is still so much fun. The actual quality of football may not always be top notch, but the best part about the World Cup, for me at least, has always been the narratives and the corresponding drama. And this World Cup has had plenty of it.
For instance, I was hoping for an Argentina victory against France, and a Portugal victory against Uruguay, just so we could see a Lionel Messi–Cristiano Ronaldo face-off. Alas, this was not to be with Kylian Mbappe going into supernova mode, knocking Argentina out, and Edinson Cavani scoring a brace to send Portugal home.
Upon reflection later, I wondered why, of all the possible narratives for a Portugal–Argentina match, I zoomed in on Messi versus Ronaldo. Yes, they are widely acknowledged as the two best players today, and among the best of all time, but football, clichéd as it is, is a team game. So why treat it as a battle between players who would not actually mark or attack one another on the pitch?
And then I thought of something that is present in historical narratives, even present-day narratives. Donald Trump does it a lot. This is the Great Man Theory of things. It's the belief that "I", or a single great leader, is responsible for epochal events. Trump, for instance, believes it is he and he alone who can "Make America Great Again". To be fair, it isn't just leaders who buy into the Great Man Theory. We all do as well. It is why a big part of history is also a narrative of names — Caesar, Suleiman the Magnificent, Abraham Lincoln, Marie Curie, Martin Luther King Jr and so many more.
Of course, the truth, just like football, is that it isn't just Messi or Ronaldo; Lincoln or Martin Luther King Jr. These individuals undoubtedly play a big part in their historical moments, but history is a culmination of so much more. The "Great Man" isn't all there is. Indeed, Malaysians would do well to continuously remind ourselves that the responsibility of nation-building and national development is a collective responsibility for all of us.
Taking a step back, the World Cup is really a great lens with which to view the world. There is so much of economics, politics and sociology reflected in this tournament. The Great Man Theory is one. Linked to the Great Man Theory of Ronaldo and Messi is this argument, "For Messi (or Ronaldo) to be the greatest player of all time, they need to win at least one World Cup." Never mind their amazing haul of private sector (club) trophies, they need to win the big one in their public sector (national) role.
But what makes the World Cup so inherently special that any Greatest of All-Time arguments requires at least one World Cup victory? On the one hand, it is special in that all the top countries and, usually, all the top players, compete in one tournament. But, suppose the World Cup were held annually. Would it be that special? Of course not.
The value of the World Cup is in no small part due to its scarcity. Being held once every four years increases its importance and relevance in a way that being held annually cannot. Of course, if the World Cup were held annually, it would probably be true that Messi and Ronaldo (or Johann Cruyff, Ferenc Puskas, Eusebio, Marco van Basten, Paolo Maldini and so on) would have won at least one. But no, it is once every four years, and that limited sample size of tournaments greatly increases the volatility of results. More tournaments would see more wins by talented teams and talented players; it's just that in a scarce setting, the Law of Large Numbers does not hold.
Another link between the World Cup and the world is "animal spirits". The term was first coined by the great economist John Maynard Keynes, and is meant to describe human emotions that drive consumer confidence, above and beyond what purely rational models would prescribe. Think of the confidence of an entrepreneur who starts her own business in a competitive market, despite all data showing only a low probability of success.
The World Cup is full of animal spirits. In fact, this is true of sports. Why play otherwise? Non-neutral sports fans, emotionally invested in their teams, genuinely harbour hopes that their underdog squad can get a good result against stronger, more established sides. In many instances, we find all sorts of reasons — confirmation bias totally at work — as to why our team will win, despite all data telling us the contrary. And then, if our team wins, we just bask in the glory of that victory. Sometimes, we make promises we would never make under any circumstances.
Indeed, this exuberance around the World Cup is exactly what the Bank of England's chief economist, Andy Haldane, was banking on when he voted to increase interest rates at the Bank's Monetary Policy Committee meeting in late June. His belief was that consumer confidence was on the rise, citing the World Cup as one of the reasons: "And then, of course, there is the World Cup. Without wishing to tempt fate, England's recent sporting success on the football field has probably added to that feel-good factor among England-supporting consumers." Perhaps Haldane will re-evaluate his decision if England end up getting knocked out of the World Cup.
My final point goes back to Kylian Mbappe. Mbappe was born in 1998 to a father from Cameroon and a mother from Algeria. In other words, Mbappe is the son of migrants. It was recently revealed that he would be donating his World Cup wages (about £17,000 per game) and bonuses to non-profit organisations as he does not believe he should be paid to represent his country.
Indeed, migrants actually form a substantial proportion of the players at the World Cup.
Migrants made up 78.3% of the French team, but only comprise 6.8% in total of the country's population. For Switzerland, the figure is 65.2% versus 24%; Belgium, 47.8% versus 12.1%; Germany, 39.1% versus 11.3%; and England, 47.8% versus 9.2%. If only non-migrant players play for national teams, they would do significantly worse.
As Romelu Lukaku said, "When things were going well, they were calling me Romelu Lukaku, the Belgian striker. When things weren't going well, they were calling me Romelu Lukaku, the Belgian striker of Congolese descent."
It is worth asking, and perhaps even acknowledging, that a major reason for discrimination against migrants, particularly those from non-developed nations, is just xenophobia. The fact is the world and the World Cup is so much better for being a mixture of cultures, nations and backgrounds. Indeed, the tournament is a great reminder that much more unites us than separates us, and that diversity is strength.
We would do well to keep that in mind when we think of issues such as having only local cooks for local food.
---
Nicholas Khaw is an economist with the Khazanah Research and Investment Strategy Division
Save by subscribing to us for your print and/or digital copy.
P/S: The Edge is also available on Apple's AppStore and Androids' Google Play.