This article first appeared in Forum, The Edge Malaysia Weekly, on April 23, 2018 - April 29, 2018.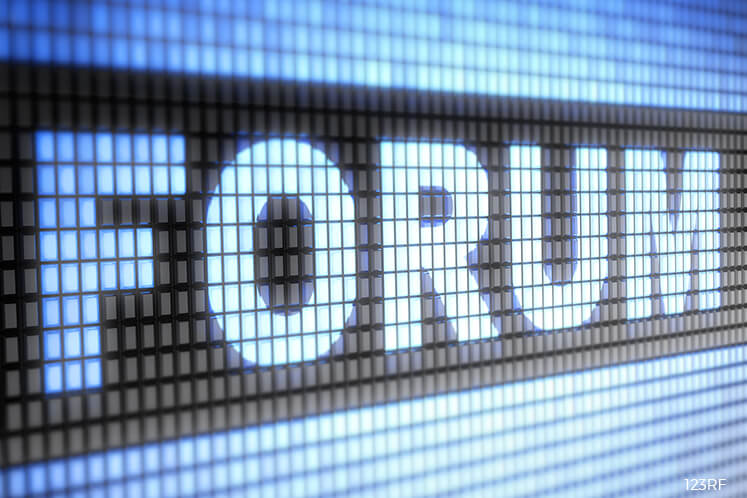 Recently, I read an article on why the "present day" might be the best moment in time to be alive. I recall reacting with some scepticism, as I usually do when authors insert overblown, sweeping statements into their writings, especially in their titles. But, as the article probably intended, it did make me reflect on the current state of our world.
Towards the end of 2015, the United Nations member countries committed to what was widely acknowledged then as the most ambitious set of development goals ever created. Known as the Sustainable Development Goals (SDGs), they are aggressively aspirational and aim to fundamentally shift outcomes for our planet and her most marginalised, for generations to come.
Despite the apparent urgency, getting alignment on the SDGs from the 200-odd members of the UN was by no means an easy feat. It required intense, delicate, and at times, harsh diplomacy. The eventual outcome was a cadence of 17 goals, with a corresponding set of 169 targets, amassing a wide range of topics that include ending global poverty, advancing health, sanitation and education outcomes, and addressing social, economic and gender inequalities.
Meant to replace the UN's Millennium Development Goals (MDGs) that ended in 2015, the SDGs demand more action from nations of the world. These demands include commitment to measurable solutions for a whole host of broader and deeper social and economic outcomes — quite significant in their assertive ambitions, especially when compared to the MDGs.
The launch of the SDGs was timely.
Today, despite enormous strides in global progress, fuelled by rapid economic development, one in five people still live on less than RM10 a day. More than half of these are children, and the total number of our world's most vulnerable is probably greater than we think, given large amounts of inaccurate and unavailable data.
Globally, one in nine people are undernourished, causing nearly half of the deaths of children under five. For children who do survive, chronic malnutrition severely affects their brain and physical development, putting them at further risk of disease in their later years. Limited access to quality, affordable healthcare and sanitation exacerbates their situation; despite worldwide mortality decreasing rapidly, the number of children who die in their first five years of life exceeds five million. And that is five million too many.
Separately, countries around the world have achieved major progress in ensuring access to primary education, one of the key accomplishments of the MDGs. Unfortunately, access does not always lead to completion or quality of education. Today, more than 100 million youths lack basic literacy skills, and a disproportionate number of them are women. This is not surprising, given the large number of nations that continue to systemically discriminate against women.
The SDGs seek to tackle these problems, and a myriad of others, ranging from ensuring access to clean energy, promoting sustainable employment and economic growth, to ensuring responsible consumption and production, and taking urgent action to address climate change.
All 17 goals and 169 targets are meant to be accomplished by 2030 — lofty goals for a runway of slightly over a decade.
So, is now, then, the best time to be alive, ever, in the history of the world?
To many of the world's most vulnerable and poor, it might not seem so at all.
And to others who follow the dreary global news cycle — the perennial crises in the Middle East, the rising threat of a nuclear war, mass shootings and violence in the US, natural disasters affecting most parts of the world — and all of these compounded by fractured political narratives, there seems to be no real reason for cheer.
Yet, in the past few decades alone, our planet has witnessed life-altering changes. Rapid technological and societal innovations have ensured more equitable life outcomes for people of the world. These advancements promise further improvements, from results that are already becoming hugely apparent.
By most estimates, humans today are safer, healthier and more educated than ever before. We are also wealthier and happier, although, as most of us know, one is not necessarily a prerequisite for the other.
Globally, the number of people who are malnourished has halved in the last five decades, and more people have access to clean water than ever before. Humans are staying alive longer than ever, with life expectancy having doubled in the last century alone. And despite what it might feel like when we read the news, we have never lived in as peaceful of an era as today, and bar specific events, the world is gradually making progress towards reducing our pollution and protecting our environment.
And we are continuing to work at it.
Next month, a global innovation lab called UNLEASH will gather around 1,000 youths from around the world in Singapore to ideate, develop and test new solutions to global development challenges.
UNLEASH positions itself as a platform fully dedicated to the SDGs, where talents can add value directly and access a growing global community of corporates, foundations, investors and think tanks. Currently in its second iteration, UNLEASH was first held in Copenhagen last year, and is expected to be hosted by different cities until 2030, coinciding with the end of the SDGs.
Initiatives like UNLEASH provide hope that achieving the demanding goals and targets of the SDGs remain possible, should our world's most talented, privileged and enterprising communities come together to unleash their collective power.
The famed anthropologist Margaret Mead famously said to "never doubt that a small group of thoughtful, committed citizens can change the world". And as far as overblown, sweeping statements go, this would certainly be one worth rooting for!
---
Keeran Sivarajah leads the Malaysia presence for Dalberg Advisors, a strategy consulting firm that seeks to champion inclusive and sustainable growth around the world. He is also the co-founder and former CEO of Teach For Malaysia. The views expressed are his own.
Save by subscribing to us for your print and/or digital copy.
P/S: The Edge is also available on Apple's AppStore and Androids' Google Play.