This article first appeared in Forum, The Edge Malaysia Weekly, on May 14, 2018 - May 20, 2018.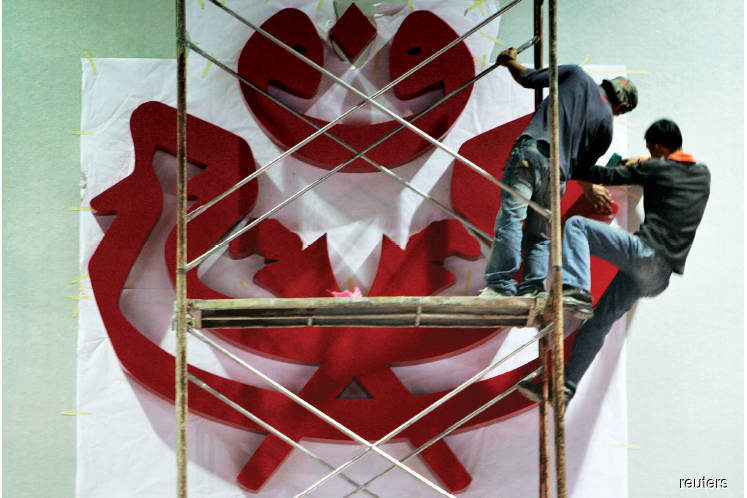 About a year ago, The Edge interviewed Tun Dr Mahathir Mohamad for a pullout on the run-up to the 14th general election (June 19, 2017), expecting that it would be held within six months instead of being pushed to May this year.
Among the questions we asked was where his confidence came from in believing that the motley crew of Pakatan Harapan (PH) — which the Islamist party PAS had exited — could beat the incumbent Umno-led Barisan Nasional (BN), thought to be an unsinkable ship in Malaysian politics.
"The Malay heartland," replied the soft-spoken nonagenarian. "They attend our rallies. We find that even in places where the opposition could not hold any rally before, now, thousands of people are coming. I was in Segamat recently, three FELDA schemes there, the attendance was bout 5,000."
After the interview, I told my colleagues that although we collectively had more than 50 years of experience in journalism, including covering politics and general elections, we could not sense what a seasoned campaigner like Mahathir could —  that something was brewing in the Malay heartland. And this was a year ago.
Many political pundits had dismissed the potential occurrence of a Malay tsunami and Umno politicians confidently thought they were still the masters, but on May 9,  the Malay heartland did move. Johor, the bastion of the Malays' "Umno-ness", fell for the first time since we gained independence. Johor Baru member of parliament since 1978 and FELDA chairman Tan Sri Shahrir Abdul Samad was defeated by a political novice — PKR's Akmal Nasrullah Nasir, who is in his early thirties — by about 20,000 votes. Johor menteri besar Datuk Seri Khaled Nordin lost his parliamentary seat in Pasir Gudang by more than 24,000 votes. These are massive losses.
In the impregnable FELDA settlements, notably in the west coast, many seats fell to PH. Worse still, the three-cornered fights that Umno had hoped would swing the Malay votes in its favour did not do so as PAS, notably in Kelantan, Terengganu and Kedah, showed the Malay heartland that the Islamist party could be an alternative to it.
And then, there was the added factor — dissatisfaction with the rising cost of living, the Goods and Services Tax, low wages, high graduate unemployment, unaffordable affordable homes, among others — which pulled Malaysians of all races to the opposition.
When BN lost its two-thirds majority in 2008, some enthusiastic opposition leaders and their supporters had felt GE13 was theirs for the taking. When my view was sought, I said that would only happen after two or three more general elections (between 10 and 15 years' time) and that it was for Umno to lose and not for the opposition to win.
So, how did Umno lose its political footing faster than expected? Dr Mahathir's political shrewdness, magnetic attraction and aura aside, Umno has no one to blame but itself. To safeguard his interests, party president and former prime minister Datuk Seri Najib Razak surrounded himself with loyalists who did not appeal to the neutral Malays and Malaysians in general.
The party's image of being a champion for Malay rights was slowly but surely eroded by a sense of arrogance and what seemed to be a culture of gangsterism. It is telling that troublemaker Jamal Yunos was considered an iconic figure for the youth to emulate in Selangor, the most developed state in the country. Nationwide, Umno is still dominated by old political warlords — too many to mention — who simply refused to go away. Their answer to lost political arguments is often intimidation. And the party leadership condones this.
When the 1MDB scandal became an international issue and The Edge was suspended for reporting it, the "smarter" leaders — the likes of Datuk Seri Rahman Dahlan, Datuk Seri Husni Hanadzlah, Datuk Seri Nazri Aziz and, to a lesser extent, Datuk Seri Johari Abdul Ghani — literally became less smart and opted to become choir boys, defending the indefensible.
Thinking that the Malay heartland could not comprehend difficult issues like 1MDB, they were swept under the carpet and attributed to bad business models, rather than being viewed as problems of governance, accountability and corruption.
In the 2017 interview, Mahathir said it was wrong to assume that the Malay heartland did not understand the 1MDB issue. "They understand that huge sums of money have been lost at least," he added.
But the Umno leaders believed that the Malays, and Malaysians in general, did not know how to count, that one plus one equals to two. How could they be so arrogant and ignorant?
The response was similar when it came to the mismanagement at bumiputera institutions like FELDA and Mara, whether it was land transactions or property acquisitions overseas at inflated prices — things that should not have happened in the first place. No apology or remorse was forthcoming. The message was "trust us" and the choir boys continued to sing Everything's gonna be be alright, a la Bob Marley.
Leading the Umno choir boys were two Sabahans — Rahman and Salleh Keruak. Sabahans and Sarawakians, who pride themselves on the mantras "Sabah for Sabahans" and "Sarawak for Sarawakians",  forget that the "orang Malaya" in the peninsula have the same kind of pride. They do not like to be lectured by Sabahans on the politics over this side.
Rahman and Salleh belittled Dr Mahathir, who had fought for Malay rights even before independence in 1957, disrespecting him and trying to erase his achievements (remember their reference to the Petronas Twin Towers?)
Umno-led BN deserves to lose this general election. Now, it is up to the new and young leaders to move it forward.
One will never learn to rise without experiencing a fall. For Umno, the choice is to rise again or fade into oblivion.
---
Azam Aris is editor-in-chief of The Edge
Save by subscribing to us for your print and/or digital copy.
P/S: The Edge is also available on Apple's AppStore and Androids' Google Play.