This article first appeared in Forum, The Edge Malaysia Weekly, on May 18, 2020 - May 24, 2020.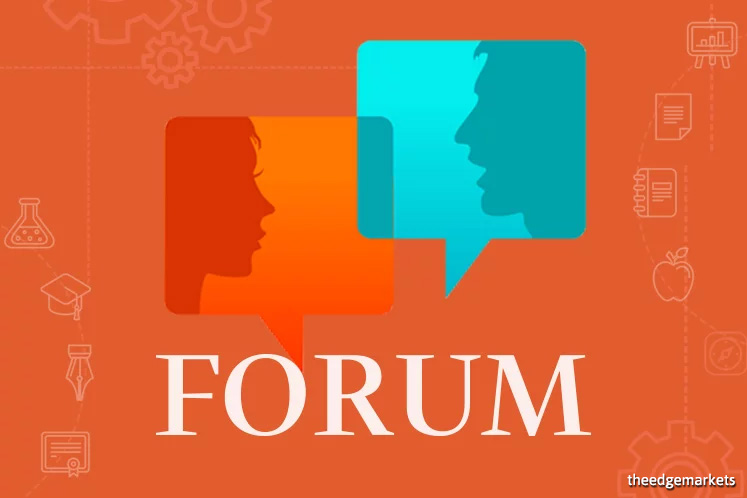 As global cases cross the four million mark and deaths move closer to the 300,000 figure, Covid-19 is testing the world like never before on many levels. It is testing the strength of economies, the national healthcare systems, the leadership of public and private sector organisations, and the character of individuals. Right now, all of us are afraid for ourselves, our loved ones and our livelihoods.
There are some signs of hope. China is seeing a slow but gradual return to normalcy. New infection rates in Spain and Italy seem to be falling. That Boris Johnson is recovering is good news for the UK — but that he fell ill in the first place demonstrates how undiscriminating this virus is. Yet, there also remains the very real fear that a number of countries are nowhere near their peaks.
Across the board, however, Covid-19 is testing what is arguably society's most valuable commodity: trust. This is not new; studies have shown that people working at trusted companies are 31% more committed and 50% more productive. But this crisis has demonstrated the need for transparency and integrity at all levels, especially in health institutions.
In a world of misinformation and fake news, it has become increasingly apparent that trust is the currency in healthcare. And if we — as we must — are looking ahead to "the next time", then establishing a reservoir of trust will be just as important as any arsenal of vaccines, antibody tests and personal protective equipment.
In Asia, the manner in which the health systems of Malaysia, Hong Kong, Singapore, South Korea and Taiwan have responded to Covid-19 will, undoubtedly, become models to be followed by many others. In Europe, that cliché of "German efficiency" has been manifest and proved in how it has led the continent's response.
It is this belief in the skills, commitment and bravery of frontline medical professionals — along with the contribution of so many other key workers — that has seen grateful applause from balconies and along streets become a moving ritual in cities and communities around the world.
In this respect, it is little surprise that a recent survey cited scientists, doctors, the US Centers for Disease Control and Prevention (CDC) and World Health Organization (WHO) officials as the most trusted spokespeople on Covid-19 issues and that 85% of respondents said hospitals and doctors were the most trusted stakeholders to respond effectively and responsibly to the coronavirus outbreak. The upside to such trust is that it likely makes patients more inclined to share medical information, take advice on preventative measures, and follow a treatment plan.
Yet, prior to the pandemic, other surveys had shown that only 34% of patients had great confidence in medical leaders in the US, while at least 60% of patients in India did not believe that hospitals acted in their best interest. It will be interesting to see how the needle has moved on those statistics of trust once the extent and efficacy of the national responses to Covid-19 have been analysed.
For example, that a number of Indonesians felt compelled to fly out for treatment underscores the persistent disparity in the perception of healthcare in many countries that should not be countenanced in the future. And it seems almost unfathomable that Germany was already doing 500,000 Covid-19 tests a day when, earlier this month, the UK — in spite of its world-renowned National Health Service — was barely managing 15,000.
What is clear is that, looking ahead, every government and health institution will be held to higher standards of transparency and integrity.
That means — at the governmental level — tackling head-on the kind of seeds of distrust we have seen: from the Spanish government returning "sub-standard" test kits to China, to the US blocking N95 mask exports to Canada and Latin America and President Donald Trump halting funding to the WHO for its coronavirus response during the largest global health challenge in over a century.
Private healthcare providers too will be judged in this health crisis on how they stand by their healthcare workers and the very constituents they serve — people who fall sick.
The bare minimum we must do as healthcare providers is to have an unfailing commitment to keep our healthcare workers safe with all the necessary protective equipment. We must also protect their livelihoods, as they are the ones who are at the frontline of this war. IHH will do all this, and more. Others, both public and private, must commit to doing the same. Yet, such efforts alone are not enough.
Private healthcare providers are often seen as profit-motivated and removed from the provision of public health. But a pandemic of this global scale underscores the importance of how and when the healthcare ecosystem must act as one.
On our part, we are partnering the public sector in taking in Covid-19 patients in Singapore, Turkey and India, supporting testing services in Malaysia, Singapore and Hong Kong, while taking on border screening in Singapore. We have also loaned medical equipment to public hospitals and sent staff to help in public facilities.
It is gratifying to see that many other private healthcare providers around the world too are responding to this call, breaking down the public-private divide overnight. It will be a great loss if this unity we see fades after this crisis is over. Public-private collaboration in healthcare should be further developed and institutionalised, even during peace time.
This can happen only if mutual trust is built — with private healthcare providers being more transparent about the health value delivered at any price point and government policies enabling sustainable participation by the private sector.
When the virus is finally under control, all must reflect on the experience and constructively challenge the response. We should also bear in mind that people will remember how companies behaved after we emerge from this crisis, and this will inevitably have an impact on how they are seen and trusted in the future.
Research tells us that trusted companies perform 1.8 times better than the Standard & Poor's 500 average in terms of returns; that could be a significant factor when, post-virus, the public gets to vote with their wallets.
The response to this pandemic has been largely admirable. There has been remarkable cooperation and collegiality among the global scientific and medical community in terms of diagnostics and vaccines research. Still, there also have been fingers pointed, policies challenged and blame assigned. For now, however, we cannot afford to be distracted by suspicion or misgivings. We must remain focused on trusting each other in battling this global pandemic together.
As a doctor-turned-CEO, my universe of stakeholders has become much broader than it was when my only focus was the direct patient relationship — and it is now ever more clear to me that transparency and mutual trust among multiple stakeholders must be the foundation of the world's response to Covid-19 and any similar challenges that lie ahead. Because amid all the complex statistical modelling, divergent opinion and even fake news, the simple fact remains that without trust, society cannot function.
---
Dr Kelvin Loh is managing director and CEO of IHH Healthcare Bhd