This article first appeared in Forum, The Edge Malaysia Weekly, on February 4, 2019 - February 10, 2019.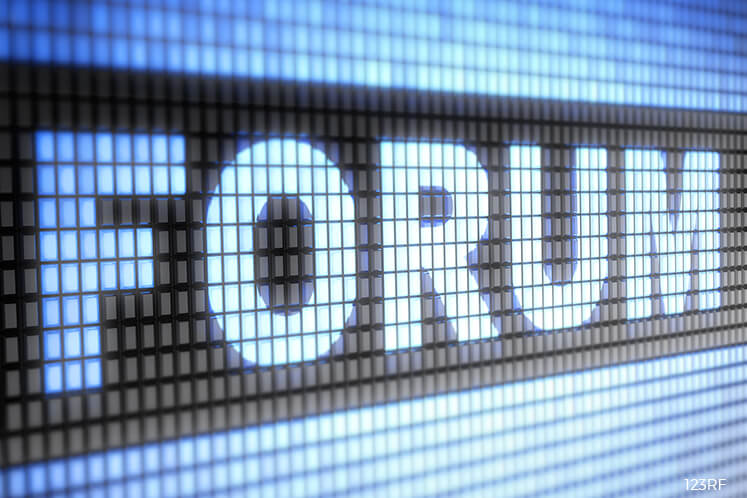 A few days before the Cameron Highlands by-election on Jan 26, I had dinner with a friend who is now a minister. I had not seen him since we met last year at Sheraton Petaling Jaya on the eventful night of May 9, when Pakatan Harapan (PH) declared it had enough numbers in parliament to form the new government, ending the 61-year rule of Umno-led Barisan Nasional (BN).
As a minister in the new government that faces many difficult socioeconomic and structural administrative challenges, he has, understandably, been a busy man in the last nine months. That he could still make time for friends is much appreciated. He looked tired but was his usual calm self when we discussed all manner of things in New Malaysia at Pulse Grande Hotel Putrajaya, including his plans and what he wanted to achieve at his ministry.
I asked what it was like to work with Tun Dr Mahathir Mohamad, who for many years had been the No 1 political nemesis of PKR, DAP and Amanah before they decided to form PH with Mahathir's Bersatu.
His reply was consistent with that of many former opposition leaders who had not worked with Mahathir before. He found the prime minister surprisingly accommodating and willing to listen and explore new ideas, but at the same time, firm and demanding. He feels that Mahathir, at 93, has a work culture that can outpace many of his much younger Cabinet members.
I asked him about PH's chances in the Cameron Highlands by-election. "It's tough but still winnable. With Mahathir campaigning for the last push, we can beat BN in its stronghold," said my friend.
"No, you guys are going to lose this one," I said. "Actually many, including me, want PH to lose so that the new government will know that the road ahead is not going to be so easy and that the voters cannot be taken for granted. They want PH to work harder and its representatives to be effective on the ground and listen to the people's grouses."
I outlined some of the other things that those who voted PH into power want to see.
• Nine months into power, they want PH to show that it can govern better and stop blaming BN — although it caused many of the problems — for all of the nation's woes. PH was elected to solve these problems, so do so to the best of your ability.
• Less politicking and bickering and just work harder. For a start, Cabinet members should avoid criticising each other and not argue publicly over what has already been agreed upon. Ministers should also not encroach on the jurisdiction of their counterparts in other ministries. New Malaysia is all for openness, but please discuss Cabinet matters smartly and always remember the rule of collective responsibility.
• Race and religion matter. As politics is a numbers game, listen to the grouses of the Malay heartland and the economic difficulties of the people there. When faced with hardship — the high cost of living and low commodity prices, which affect their income — don't scare them with the needs of New Malaysia that is fair, democratic and equitable, by taking away affirmative action. That will further exacerbate their political insecurity. This can wait and needs to be properly explained later on as the economy recovers.
• Stick to the pre and post-election script. Deliver most of what is in the manifesto and keep your promises to the rakyat. Ensure a smooth transition of power as political uncertainty during a period of slower economic growth will further erode investor confidence.
If investor confidence is undermined, economic and political stability, as well as higher growth, will be more difficult to achieve. The key to PH ruling for more than one term — and pushing through its reform agenda will surely need more than five years — is meeting the needs of the bottom 40 and middle 40 groups. This is more easily done in an expanding economy and a stable political environment.
One distraction that can have an impact on PH's administrative ability and management of the economy is the seemingly excessive political manoeuvring among component parties — from the state to the federal level. It gives the impression that instead of working for the good of the rakyat, the nine-month-old government is busy channelling its political energy elsewhere.
The big one is the question of the transition of power from Mahathir to Datuk Seri Anwar Ibrahim that was agreed upon — and sold to the voters — as part of PH's election campaign. Now, there are politicians who do not want to follow the script as well as one who wants to jump the queue.
"You guys can fight about who is to be the next prime minister but by the next general election, he could end up being the leader of the opposition because the next prime minister may be Umno's Mat Hasan," I told my friend sarcastically.
Mat Hasan, as acting Umno president Datuk Seri Mohamad Hasan is popularly known as, does not have the political baggage of ousted prime minister Datuk Seri Najib Razak or current party president Datuk Seri Zahid Hamidi, both of whom are awaiting trial for various offences, ranging from criminal breach of trust to money laundering.
Perhaps Mohamad is the right kind of candidate to persuade the 5% to 7% of Malay voters who swung to PH to return to Umno. My friend smiled when Mat Hasan was mentioned.
How about Semenyih, where a by-election will be held on March 2, my friend asked.
"Ahh … Semenyih is my kampung. Although BN fell to PH in Selangor in 2008, Semenyih remained an Umno seat that year and in 2013. Last year was the first time Umno lost in Semenyih since independence," I replied.
"Bersatu has to choose the right local candidate. In Selangor, PH has a super majority in the state assembly and now that the coalition controls the federal government, it is quite pointless for voters there to vote for Umno. I believe most of my relatives in Kampung Sungai Lalang would want the status quo to remain and for economic development to continue."
But if Semenyih should fall to BN — if voters somehow buy the opposition rhetoric of Malays losing political power in a DAP-led PH and Islam being under threat — and if economic hardship and the high cost of living remain unresolved, then the next four years will be a difficult time for PH. These issues were well exploited by Umno and PAS in Cameron Highlands.
It will get more complicated if PH continues to be distracted by its own political misgivings.
---
Azam Aris is editor-in-chief  of The Edge
Save by subscribing to us for your print and/or digital copy.
P/S: The Edge is also available on Apple's AppStore and Androids' Google Play.