This article first appeared in Forum, The Edge Malaysia Weekly, on June 29, 2020 - July 05, 2020.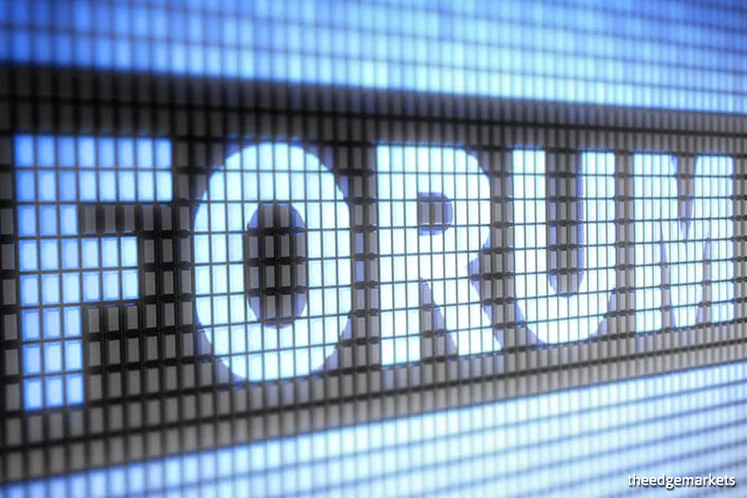 A public health crisis. A looming global economic recession. Growing unemployment.
While governments across the world respond with incentives and kind donors step up to serve a growing number of needs, is the help provided sustainable? How are people and businesses dealing with the pressure to change and how can we collectively progress as the burden of needs increases?
The problem is a complex one, requiring the time and tenacity of many stakeholders to say the least. To this end, public-private partnerships (PPPs) have long been espoused as an effective approach to tackling such socio-economic conundrums.
In the last two decades, however, a new term, social innovation, has emerged — largely referencing the development of new and effective solutions for the good of society as a whole.
This may include ideas, ways and means, strategies and even organisations that develop innovative solutions to meet, especially, the needs of those who live at the bottom of the pyramid — improving their access to, and outcomes for, areas such as education, healthcare, community development, livelihood and more.
It is no surprise then, that some of the world's largest corporations are embedding social innovation in their business strategy to address societal or environmental challenges. They are looking to do this in a scalable and sustainable way. Those in the financial services industry and philanthropy and corporate social responsibility (CSR) particularly have adopted social innovation.
Weaving social innovation into the business strategy
Ultimately, for social innovation to take off, we need more corporations to step forward. While the government plays an integral role in the development of the policy framework and infrastructure required to develop social innovation, Corporate Malaysia's role is equally important, in providing industry experience as well as capital investment to bring about sustainable change.
Social innovation taps the power of collaboration and partnership, bringing together the public and private sectors and the community to devise the innovative solutions needed by our nation. We should not work out solutions in silo, but have that open platform and conversation to bring the right people on board and devise more effective solutions.
With the help of the right partners and like-minded corporates, we can scale the solutions and achieve bigger impact. One example is EPIC Homes, which builds houses for the Orang Asli community in Peninsular Malaysia while working with corporates and training urban volunteers.
Globally, Unilever designed its Sustainable Living Plan to double the size of the consumer goods company's business over 10 years while reducing its environmental impact. As a result, products under the Sustainable Living brand recorded an increase in sales 50% faster than the rest of its products. Meanwhile, IBM established Corporate Service Corp, a volunteer initiative that sends 500 young leaders yearly on team assignments in more than 30 developing countries.
Recently, the Malaysian Global Innovation and Creativity Centre (MaGIC) collaborated with Alliance Islamic Bank, Citrine Capital and NGOhub to raise RM200,000 for 11 social enterprises to continue their mission in aiding disadvantaged communities. We believe more of such multi-sector partnerships to rebuild the livelihoods of communities impacted by Covid-19 will emerge.
Philantrophy through social entrepreneurship
Many say capitalism and social causes cannot go together. But a new breed of businesses is flourishing — one that has the self-sufficiency of a for-profit, yet is more likely to innovate or experiment to meet its social or environmental missions. As these social enterprises strive to achieve their objectives, they also bring together socially excluded people by providing volunteer, training and employment opportunities. This keeps society's ecosystems in positive motion, aimed at sustainable and responsible progress.
Put simply, a social enterprise is one that allows for sustainable, scalable impact, with success defined by social and environmental improvements.
For example, Masala Wheels, a social enterprise, not only prepared and delivered 16,000 food packages to medical frontliners and homes, but also employed more than 30 at-risk youth and collaborated with taxi drivers around the city to fulfil its mission.
Also, a group of social enterprises was quick to mobilise and collaborate to address the huge shortfall in personal protective equipment (PPE) when the number of Covid-19 
cases surged in Malaysia. Tanoti Crafts brought together the local community and delivered close to 30,000 PPE suits to support frontliners in Kuching. Me.reka, Biji-biji Initiative, SURI, Earth Heir, Batik Boutique and their partners started a digital 
demand-based production platform and successfully distributed over 24,670 face shields, 1,505 aerochambers and 58 patient isolation boxes to 75 frontline organisations across Malaysia.
The agility, nimbleness and resourcefulness of social enterprises show that they have a part to play, and that working together for a common cause puts all of us in a better place.
Corporate Malaysia can make a difference
Many social enterprises started out and continue to exist with public and government financial support. To foster innovation and multiply their impact, more private capital is required, be it in the form of equity or loans.
However, corporate investors remain averse to social enterprises, often because of the bold or novel concepts in their business ideas, as well as their inability to demonstrate short-term returns. Many social enterprises also find it challenging to differentiate themselves from an NGO, or to provide tax exemption to corporate partners as they are incorporated as an enterprise.
To this end, the Social Enterprise Accreditation (SE.A) programme was launched to enable social enterprises to be recognised based on three main criteria — a clear social or environmental impact, contribute significant resources to the mission and be financially sustainable. SE.A also seeks to instil investor confidence to unlock capital for social good. So far, MaGIC has identified and accredited 29 social enterprises, while a further 259 organisations have taken the first step towards accreditation with the Social Enterprise Basic (SE Basic) programme.
Through the SE.A and solid capacity-building programmes such as Social Enterprise Workshops, Social Enterprise Bootcamp, PUSH (Pemangkin Usahawan Sosial Hebat) and SEtia (Social Entrepreneurs —Transformation, Innovation and Acceleration), MaGIC seeks to build a universe of investable social assets for like-minded investors and corporates.
The team will continue to explore various means to raise its game on social innovation as the number of enquiries from Malaysian corporates seeking partnership opportunities to unlock private capital to do social good is increasing.
In the words of Margaret Mead, a famous cultural anthropologist, "Never doubt that a small group of thoughtful, committed people can change the world. Indeed, it is the only thing that ever has."
---
Dzuleira Abu Bakar is CEO of MaGIC, a government agency entrusted with enabling and fostering the sustainable growth of start-ups (technology) and social entrepreneurship in Malaysia. MaGIC's core functions are to facilitate capacity building, enhance market access, facilitate funding and assist in navigating the regulatory framework.