This article first appeared in Forum, The Edge Malaysia Weekly, on May 21, 2018 - May 27, 2018.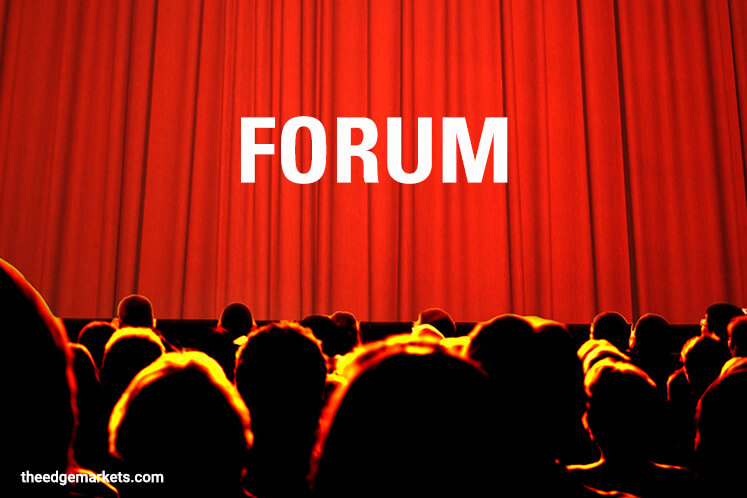 May 13th this year marked the 49th anniversary of a tragic day in the country's history when almost 200 Malaysians died at the hands of their fellow citizens, ostensibly because of racial inequality.
"I wish it need not have happened in my time," said Frodo.
"So do I," said Gandalf, "and so do all who live to see such times. But that is not for them to decide. All we have to decide is what to do with the time that is given us."
The dialogue above is from a work of fiction, The Lord of The Rings. Malaysians, little more than a week ago, turned such a notion into historical fact. Many of those who witnessed the shocking events of that day have now seen Malaysians rising in unison and choosing a party that campaigned on a multiracial message of hope.
How did we do this? I am reminded of the late leader of Singapore, Lee Kuan Yew, who said, "Even from my sickbed, even if you are going to lower me to the grave and I feel that something is going wrong, I will get up." In his case, he didn't need to. Singapore has become, and remains, one of the world's key capital cities, attracting more than its share of finance and talent.
Malaysia, while certainly a more complex country, has developed too. It is the second most advanced economy in Asean, but has struggled to get out of the middle-income trap while its political system became increasingly corroded by corruption. So it fell to former prime minister Tun Dr Mahathir Mohamad to come out of retirement, at the age of 92, to oppose the party he once led.
Malaysians rose along with him. A total of 82.25% of registered voters cast their votes despite polling being held in the middle of the week. Many drove or flew in from overseas. Those who couldn't return, but were eligible to cast postal votes, did their best to get their ballot forms back in time. All of them are unnamed and unsung heroes. They did their duty as citizens despite the odds, and gave a refreshing boost to democracy, when this system of government was showing signs of real vulnerability across the world.
As a result, for the first time in our 61 years as an independent nation, the ruling party has been voted out and a new party has formed the federal government. This is a story that even Hollywood could not have scripted. Mahathir certainly believed in the power of a democratic and progressive Malaysia. So did his team. I did as well, and wrote about this twice in The Edge, in 2015 and last year in the Merdeka issue.
This is a peaceful revolution played out over 10 years so far, which is only right, as we are Malaysians and this is our way. It took time to materialise, and unfolded in three acts.
Act 1: Reformation
The opposition alliance, led by the charismatic Datuk Seri Anwar Ibrahim, had been slowly but surely chipping away at Barisan Nasional (BN). The then Pakatan Rakyat coalition denied BN a two-thirds majority in 2008, and won the popular vote in 2013. It had the momentum and its message of multi-racialism sounded the right progressive note, especially with urban voters.
Act 2: Reconciliation
There remained many folks in the hinterland who seemed undecided. They recalled the halcyon days. Some realised they had been left behind and were dependent on handouts. They were wary of parties aiming to govern on the basis of multi-racialism and meritocracy. All that changed when Anwar and Lim Kit Siang made peace with Mahathir, who had jailed them, uniting for the greater good. Mahathir won over the Malay heartland in a way that only he could have.
Act 3: Reborn
With the people hoping for a better future, a Malaysian tsunami took place and handed victory to Pakatan Harapan. A new Malaysia is born. As any mother knows, giving birth is hard but raising a child is even harder. The new government has its work cut out. It had presented a generous manifesto, and now has to fulfil its promises — from abolishing the Goods and Services Tax to reintroducing subsidies — which will further aggravate already strained government coffers. It will have to claw back as much of the stolen money as possible, a task perhaps made easier as some of the funds have already been recovered by other governments. A better Malaysia, however, will not come from lifting tolls or providing more subsidies. It will come from the investments we make today in priority areas. I list the top five below.
• First, investing in the true source of sustainable advantage: our people. Our human capital must learn new skills in the digital age and continuously be learning in an education system that provides such a lifelong journey.
• Second, providing an enabling environment for companies (from multinationals to government-linked companies to small and medium enterprises) to flourish, both domestically and internationally, and create jobs. We need a government that insists on free and fair competition as well as encourage and reward companies that deliver total societal impact and not merely shareholder value.
• Third, it will come from remaining an open market as a trading nation with access to consumers globally and vice versa. Yes, we can give some local companies a leg-up, but it has to be done in a way where we help them become more competitive, and not just get richer. It means government support must come with unshakeable "consequence management" should these companies not improve.
• Fourth, even as the government helps industries and people modernise, it also needs to adopt digital technologies wholeheartedly, especially in deploying truly citizen-centric services that fundamentally improve the people's well-being. This is not merely about increasing the satisfaction levels of government services, but to ensure they are done more efficiently and effectively.
• Finally, it will also come from enacting fail-safe laws that prevent the rise of another autocrat who could pervert the apparatus of power, race and religion for his of her own gains.
In the cycle of life, a bad event triggers a rejuvenation. A forest fire clears deadwood and allows new plants to grow. Similarly, Malaysians banded together to reject a system rife with corruption and abuse of power. There is almost no better definition of nationhood.
The new cabinet is progressively being appointed. My fervent wish is for them, as well as members of the legislature, the judiciary and even the media, to not forget the moment when we reclaimed our country and were given an unprecedented chance to reinvent our beloved land.
We have experienced, with euphoria, the first two acts that unfolded over a period of 10 years in this revolution. We are on to the most important act — reinventing the country. This third act is going to be the hardest.
The government has a tremendous amount of goodwill it can draw on to do the right things. It will take at least a decade, and maybe five, to really secure a better future. We are on our way. The Malaysia I believe in, that we all believe in, can be a reality.
---
Vincent Chin is global leader of Public Sector Practice in Boston Consulting Group. He hails from Melaka.
Save by subscribing to us for your print and/or digital copy.
P/S: The Edge is also available on Apple's AppStore and Androids' Google Play.