This article first appeared in Forum, The Edge Malaysia Weekly, on May 4, 2020 - May 10, 2020.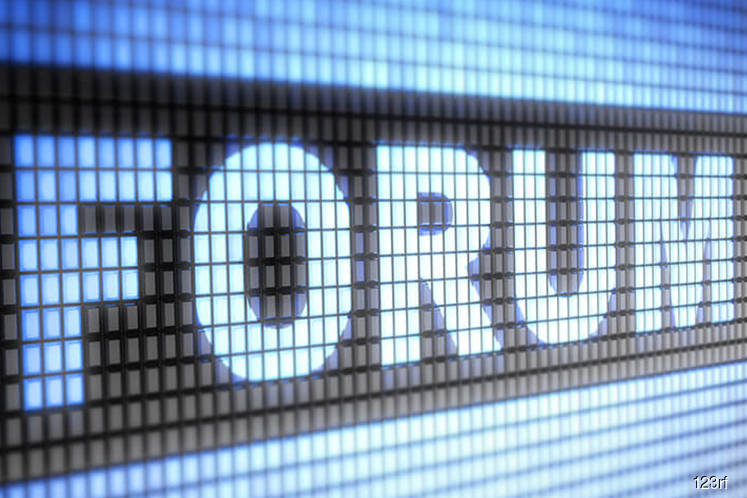 The Covid-19 pandemic has led to a near total shutdown of social and economic activities in all corners of the world. In just three months, global growth forecasts have been slashed. In early April, the World Bank reduced growth forecast for Asean countries to a range of -0.5% to -5.0%, and the economic impact is expected to be far greater than the financial crisis over the last two decades. Restarting economies and life will be the defining challenge for governments of the day.
Even though the Movement Control Order in Malaysia has been extended until May 12, the government is trying to incrementally find the balance between lives and livelihood with the recent announcement of some sectors ramping up work from half to full capacity while complying with government guidelines on social-distancing measures.
Indeed, it is critical to find an appropriate middle ground between a long, broad lockdown that damages the economy and a reopening that is too soon and too fast, risking public health through subsequent waves of infections and further debilitating lockdowns. There is no easy fix. But it is important to keep in mind that the road ahead cannot be set in stone. As a result, the government must develop a resilient and adaptive strategy for reopening, allowing for adjustments as events unfold and new information emerges in this state of flux.
It is therefore pertinent for the government to restart with an eye on all scenarios.
Rebound in the near and long term
Beyond restarting, the government must start deliberating on how to engineer a rapid and sustainable rebound. The size of stimulus packages announced by governments worldwide range up to 20% of national GDP. This is a substantial amount of money that has been poured into the pockets of people and companies.
However, this is no guarantee of a good rebound. It is not merely about how much but about how the money is spent and administered. Governments need to consider how to convert their investments into sustainable, clean and equitable growth. And they must consider what measures will quickly restore confidence in the short and medium term to get businesses going and how to ensure returns on stimulus packages.
Most past bailouts had focused on financial returns and jobs. If those remain the sole denominators in governments' future stimulus equations, then economies and societies will be underprepared for what is to come. In a world fuelled by change and imperilled by climate change, governments must also factor in innovation and environmental sustainability.
With that in mind, government leaders need to look beyond conventional business-oriented success metrics to consider a new and broader framework that we at BCG term "Return to Country" (RoC). RoC takes into account the financial returns on the investment, the ecosystem multiplier of the investment and the way in which the investment advances policy objectives.
Reimagine the government of the future
A deep, protracted crisis such as this has given governments significantly more levers than they ever had to really reimagine what their nations could become. It is impressive how quickly and effectively many governments set up "war rooms" and mission control towers to coordinate their pandemic responses across various departments: health, economy and security. It is to be seen whether governments will persist with these agile and multifunctional collaborative ways of working in the long term and use these squads to solve other long-standing issues.
Governments also need to help citizens adjust to the new normal as they restart and rebound. To this end, digital services are more critical than ever before. From applying for permits to obtaining an education, citizens must be able to do more and more of this digitally. A bionic government is now more than ever an imperative.
It is uncomfortable to speak of opportunity in a time of such unfathomable and widespread tragedy. But if there is even a glimmer of the positive in the Covid-19 crisis, it is the renewed focus on issues that are structural and economic. It is a time to look forward — and to begin the hard but essential work of rebuilding our societies and economies for the bright post-pandemic days ahead.
---
Vincent Chin is Boston Consulting Group's global leader for public sector