This article first appeared in Forum, The Edge Malaysia Weekly, on February 17, 2020 - February 23, 2020.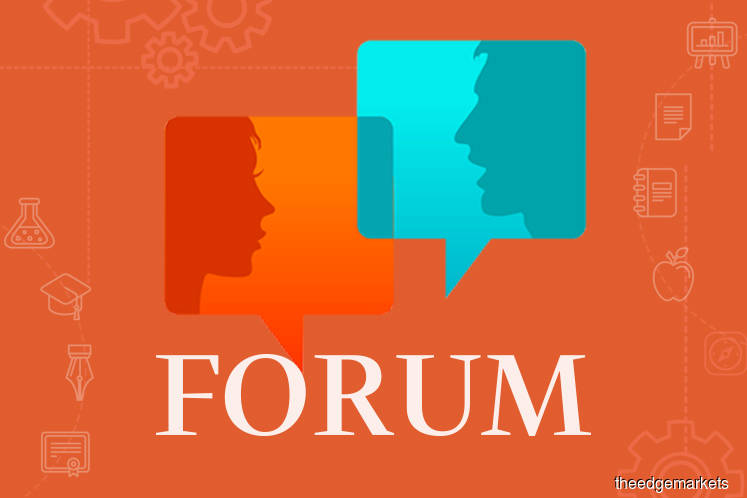 Malaysian economic growth since Merdeka has involved profound and far-reaching changes, including upward social mobility for much of the population over the long term, although the pace has been set back in the new century.
Socioeconomic indicators for basic amenities, poverty, health, education, employment and real incomes all reflect improved living standards for most Malaysians, with inter-ethnic and spatial disparities narrowing, albeit unevenly.
A survey by the Khazanah Research Institute (KRI) found very few children, regardless of parental economic status, with lower education levels than their parents. Almost all children attained either higher or similar levels of schooling.
More schooling for most Malaysians, regardless of economic background, reflects much easier access, enabled, inter alia, by various special programmes and initiatives to narrow spatial and interethnic differences by improving education and health facilities, especially for rural populations.
With more schooling, the children's generation surveyed by KRI generally spent more time in education before entering the job market, implying less work experience, seniority and income compared with their parents' generation by age 35.
Children, especially of the poor, became better off in terms of education, occupation, employment, income and well-being, living longer than earlier generations. Children of parents in the lowest income cohort (with monthly incomes under RM1,000) had average earnings more than double their parents'.
While the share of children with tertiary education of parents with monthly incomes over RM5,000 was almost double that for their parents' generation, most in their mid-30s did not earn higher incomes than their parents at 35.
Although the KRI survey sought to compare incomes at age 35, questionnaire responses meant that parental incomes at 35 were being compared with their children's incomes at age 32 on average.
While upward mobility is often related to more schooling, more education does not necessarily ensure higher incomes, probably due to more sharply diminishing returns to higher education than before.
Meanwhile, the labour force share with tertiary education rose from 1.8% in 1974 to 6.1% in 1982 and almost 30% in 2016. Thus, the tertiary education premium for the children's generation has declined compared with the preceding one, when far fewer people had tertiary education.
It has also been harder for children of better-off parents to surpass their parents' socio-economic status compared with children of low-income parents, owing to their different starting points, determined by their parents' respective socio-economic status, standing and well-being.
It has been more difficult for the younger generation to exceed their parents' standing for various reasons. The parents' generation benefited from high growth between 1988 and 1997 — before the 1997/98 Asian financial crises set back economic, industrial and income growth.
Meanwhile, children born between 1975 and 1990 probably began working in the new century when economic, industrial and income growth had slowed, and the economy had become even more reliant on foreign, especially undocumented, workers.
Willing to take on dirty, demeaning and dangerous work, the massive presence of an estimated seven million foreign workers in an economy with an official labour force size of 15 million, including over two million documented foreign workers, has served to depress wages and working conditions for all, especially for less-skilled, low-income Malaysians.
Although economic growth is needed to raise incomes and living standards, its benefits are rarely shared evenly or equitably among all sections of society. Changing wealth and income distribution, as well as opportunities for personal and family advancement and mobility, shape the social progress and upward mobility for current and future generations.
Better monitoring of the determinants of personal and household well-being and mobility, especially of the economic, social and political determinants of wealth and income and their distribution, will be important to better understand and influence social mobility.
More detailed socioeconomic data, such as household income and other socio-economic characteristics, can helpfully supplement broad social mobility indicators. Longitudinal panel data tracking households over the life cycles of their members can also provide meaningful and telling insights.
After two decades of rapid socio-economic transformation and upward mobility in the 1970s and from the late 1980s, Malaysian household and personal mobility expectations remain high despite slower economic growth and social transformation.
Hence, managing such unrealistic expectations in the face of market realities — including transnational determinants beyond the control of national authorities — has become the major challenge for Malaysian authorities across the political divide in these challenging times.
---
Jomo Kwame Sundaram, a former economics professor, was United Nations Assistant Secretary-General for Economic Development. He is the recipient of the Wassily Leontief Prize for Advancing the Frontiers of Economic Thought, and a member of the Economic Action Council.