This article first appeared in Forum, The Edge Malaysia Weekly, on May 14, 2018 - May 20, 2018.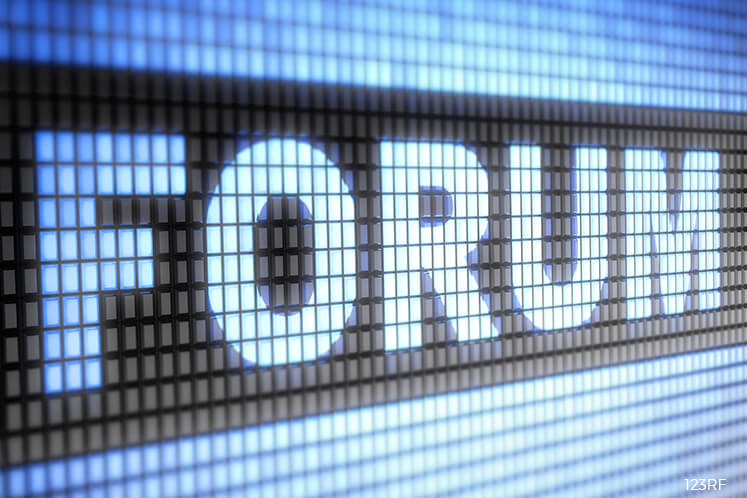 As I stood in line for the 90 minutes before I could cast my vote on May 9,  I listened as those in front and behind me spoke of their dreams, their families and the country. We were all in the senior citizens' queue and like them, I had the same concerns — family, education, jobs and economic opportunities for the children and grandchildren.
It is amazing how much total strangers reveal when they feel oppressed and helpless.
In front of me was an elderly Chinese man who talked about his two daughters — one doing her MBA in Dublin and another doing a degree programme in Sunway. He was concerned about whether they would be able to find jobs on graduation, or if they should just seek jobs abroad.
An elderly Tamil couple had children who were already working and one who was about to graduate. Similar concerns. Both said what I have heard hundreds, maybe thousands, of times in the last 10 years: "For us, this is where we will end our lives. For them, perhaps the better choice is to work and live abroad."
Behind me was an elderly makcik, who nodded and smiled, seeming to agree with the concerns expressed about jobs, peaceful co-existence and the future of Malaysia.
Slightly further back was my wife of 35 years, who is of Malay, Chinese and Singhalese parentage. I am a Pathan whose grandparents migrated from northern India. We are a microcosm of Peninsular Malaysia, the Malaysia I grew up in.
There was a sense of helplessness in the conversations, and it was clear they were lining up, as I was, at 8am, hoping that on that day, May 9, they could make a difference for their children and grandchildren for a Malaysia That Could Be.
We were hopeful, but I don't think anyone was confident that we could really effect change.
It was with that sense of hope and helplessness that I wrote my book in 2015, titled The Malaysia That Could Be. I wrote about the early days of Abdullah Badawi and the promise that he brought of a Malaysia That Could Be, which resulted in a landslide victory for him in the 2004 general election, and how that goodwill was squandered when he gave in to pressure from many Umno leaders and did not keep his promises. Although the economy chugged along in the Badawi years, race and religious relations deteriorated.
Abdullah paid the price when Barisan Nasional lost its two-thirds majority in 2008 and he was forced out of office a year later. Then came Najib Tun Razak, a man I have known since 1985, and who, as I wrote in my book, was a man of weak character.
In the nine years under Najib, we lost many things. The media had gained some freedom in the Badawi years, but that was quashed and two of my journalist friends, Ho Kay Tat and Jahabar Sadiq, even spent a night in jail. I remember that many years earlier, when Najib was deputy prime minister and his aides tried to exert their influence over the media, I cautioned him that there would be a day of reckoning when no one would believe him because the media would have lost credibility. And it was proven in this election when few believed TV3, The Star, Utusan,  Berita Harian,  New Straits Times or the thousands of paid bloggers Najib and Barisan Nasional kept on their payroll.
But worse, Najib allowed newspapers like Utusan Malaysia, New Straits Times, Berita Harian and TV3 to publish and broadcast lies and use race and religion to shore up his political influence. Who can forget the infamous Utusan Malaysia headline post the 2013 general election: "Apa Lagi Cina Mahu?"
Or the support Najib and his ministers provided to the right-wing Perkasa group and politicians within his own ranks, resulting in Umno members dragging a cow's head in Shah Alam to protest the relocation of a Hindu temple? At the same time, he espoused and spoke of his "One Malaysia" policy — a policy that was good only for sound bites but was never put into practice.
It irked me, as I am sure it did millions of Malaysians, to see his businessmen supporters, politicians and executives of government-linked companies, with the 1Malaysia logo emblazoned on their shirts and jackets, when in reality, they would use race and religion to achieve their political aims, including subtly backing the controversial PAS-initiated RUU 355.
They all lied about 1MDB, ignored the people's pain over the Goods and Services Tax, rode roughshod over anyone who dared to raise the slightest noise and introduced the Fake News Bill. They were insufferable and just would not listen.
The last decade has severely damaged the Malaysian fabric. It damaged the economy, took away our pride as Malaysians, and forced many of us to think what was unthinkable before — of actually looking for greener pastures for our children and grandchildren. And for many of us, May 9 was the day we thought we would cross the Rubicon if there was no change.
The results have given Malaysians new hope. It can be seen in how the young cheered at coffee shops in Bangsar when Tun Dr Mahathir Mohamad was sworn in as prime minister, from the whoops of joy in living rooms when it became clear Barisan Nasional was losing, and in chat groups on social media.
Last night, I spoke to my eldest granddaughter Jenna who is in her first year of school. She is a wonderful child, perfectly adept in English, witty, a prankster, and has friends across all spectrums — just like her parents and grandparents, just like many of our friends who grew up in our era.  Jenna was born on an auspicious day — May 9, 2012. For her and my other grandchildren, for the children and grandchildren of all Malaysians, my only hope is that this new government does not forget why it was elected to power. Malaysians gave them a mandate because we had reached a stage of helplessness and the end of our tether in hoping for a Malaysia That Could Be.
In my book, I quoted influential American poet John Greenleaf Whittier, who wrote, "Of all sad words of tongue or pen, the saddest are these: it might have been."
Malaysia became what it was because the good men kept silent. It was not those in charge of the civil service, or the judiciary, or the government, or the GLCs, who spoke on May 9. It was the silent majority that spoke.
With this last shred of faith, we can only pray that the new Pakatan Harapan government will restore the pride and hopes we had of being a great people and a great country.
---
Kalimullah Hassan is a former journalist and political insider who published the book The Malaysia That Could Be in 2015
Save by subscribing to us for your print and/or digital copy.
P/S: The Edge is also available on Apple's AppStore and Androids' Google Play.