This article first appeared in Forum, The Edge Malaysia Weekly, on December 3, 2018 - December 09, 2018.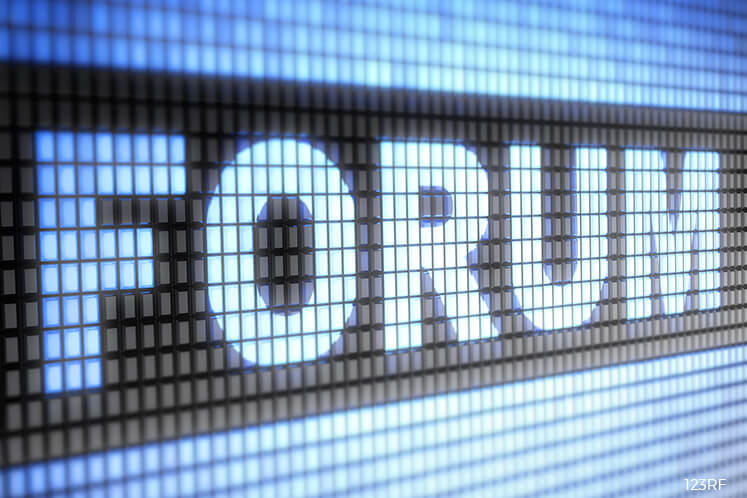 To understand why Malaysia's future is in its immediate neighbourhood, look no further than your mobile phone. Alongside YouTube and Google Chrome, apps like iflix, Lazada and Mudah are often displayed. The rich variety of apps on mobile phones in Southeast Asia is symbolic of the dynamism of tech activity in the region.
Tech companies from all over the world want to be serving people in Southeast Asia because of its prodigious potential. The prevalence of homegrown apps also proves that global companies do not have exclusivity on good ideas. Innovative Southeast Asian businesses are building solutions that work just as well as, if not better than, international ones for Southeast Asia's internet ecosystem.
That ecosystem is racing ahead at breakneck speed. For the last three years, Google and Temasek have estimated that Southeast Asia would achieve a US$200 billion Southeast Asian internet economy in 2025. Stellar growth in areas like e-commerce and ride-hailing compelled a recalculation.
The third iteration of the Google-Temasek e-Conomy SEA 2018 report forecasts that the internet economy will add US$240 billion to the region's gross domestic product by 2025. Malaysia is contributing to the region's massive growth. By 2025, Malaysia's internet economy will have quadrupled in size from US$5 billion in 2015 to US$21 billion. In contrast, the Malaysian tourism industry took considerably more than a decade to reach that approximate size.
Exponential growth is not unique to Malaysia. It is replicated in the internet economy of every country in Southeast Asia, despite significant differences in income, internet penetration and population size. The common catalyst is the rise of the connected Southeast Asian consumer. Today, Southeast Asia has 350 million internet users — a mobile-first consumer class larger than the entire population of the US.
They are not just connected to the internet, they are also engaged users. Southeast Asians spend more time searching, watching and buying on the mobile internet than Americans, Europeans or Japanese. And they are stepping up their consumption of online services. The number of people in Southeast Asia buying physical goods through e-commerce platforms doubled from less than 50 million in 2015 to over 120 million in 2018. In the same period, active users of ride-hailing services quadrupled from
8 million to 35 million.
Southeast Asians are not just passive consumers in the internet economy. They are building leading companies in the ecosystem. Local businesses rule e-commerce, the fastest growing sector in the internet economy. Lazada, Shopee and Tokopedia account for nearly 70% of the US$23 billion spent on online shopping in 2018.
Southeast Asians take eight million trips on ride-hailing services daily, the vast majority provided by homegrown unicorns GO-JEK and Grab. The growth of the online economy is not only a story about the Southeast Asian consumer. It is also about the rise of the Southeast Asian entrepreneur. In fact, Southeast Asia's nine unicorns outnumber their counterparts in every other country in the world save four — China, India, the UK and the US.
Rising investor confidence is reinforcing Southeast Asian entrepreneurship. In 2015, Southeast Asia was a frontier market for startup financing, with barely US$1 billion raised in venture capital. That trickle has become a torrent and US$9.1 billion was raised in the first half of 2018 alone. Unicorns have received the majority of funding, but the entire ecosystem is attracting investors. About one-third of the US$24 billion raised since 2015 was disbursed to more than 2,000 smaller internet economy companies.
These companies need regional strategies to realise the full benefits of participating in Southeast Asia's internet ecosystem. With the possible exception of Indonesia, internet economies in the region are not big enough to incubate future global champions. As a region, however, Southeast Asia is a powerhouse on par with the largest economies in the world. Even Indonesian unicorns like GO-JEK are venturing out to neighbouring countries.
The Malaysian government should encourage the overseas expansion of local internet companies. Southeast Asia's promising internet ecosystem could become a key driver of national economic growth, business development and job creation. However, several barriers exist for companies trying to go regional. Chief among them is a lack of interoperability and harmonised standards. Internet economy businesses have to navigate a labyrinth of 10 different national regulations on issues like data storage and transborder commerce.
The fragmentation of national payments solutions with the majority of Southeast Asians still preferring cash also creates friction and transaction costs for all internet economy sectors. An open and interoperable digital payments system and the free flow of data in the region would help Malaysian consumers and businesses seamlessly transact across borders and it would support a fast rising middle class that has mostly never had a credit card.
Another hurdle results from the sheer diversity of the region. Southeast Asians live in vastly different environments and speak different languages. Hiring local talent with local knowledge and the right skills is critical. The e-Conomy SEA 2018 report projects that the pool of skilled internet economy professionals needs to expand by 10% in the region every year to support the growth of local businesses.
Governments need to invest in training their people with the right skills for the internet economy so that businesses have a pool of local developers, computer scientists, online marketing professionals and data analysts to draw from. Google is committed to helping develop that talent in every Southeast Asian country: We will train three million SME employees across all 10 countries of Asean in digital skills by 2020.
The internet economy currently only accounts for 2.7% of Malaysia's GDP, which is much lower than other countries such as China and the US. As impressive as current developments in Malaysia's internet economy are, there is a huge opportunity for accelerated growth. We are ready to work together in training Malaysians and supporting Malaysia's businesses in their growth into regional enterprises.
---
Marc Woo is country head at Google Malaysia
Save by subscribing to us for your print and/or digital copy.
P/S: The Edge is also available on Apple's AppStore and Androids' Google Play.