This article first appeared in Forum, The Edge Malaysia Weekly, on April 1, 2019 - April 07, 2019.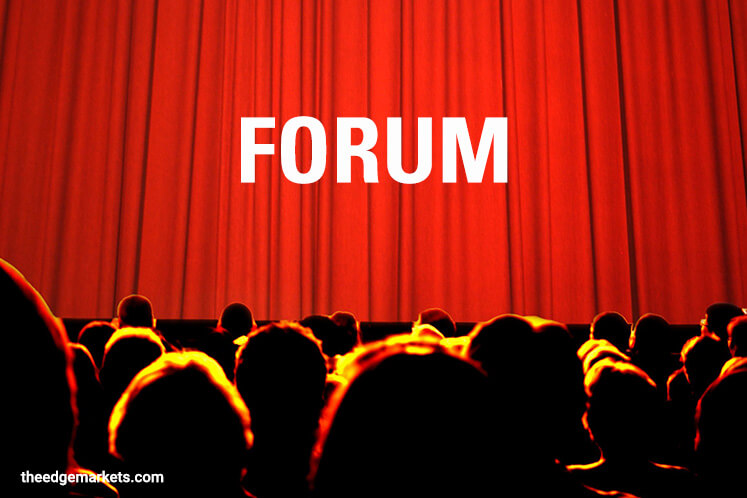 The future economic direction of the country raises questions for the curious. The interested can only speculate for now. The clues that hang in the clouds are not definitive enough.
Plan documents are a good indicator of the economic path that will be taken, but the mid-term review of the 11th Malaysia Plan was just that — a review of a plan that was not authored by the present government. There was nothing new in that document, apart from some statements relating to institutional reform. More could not have been expected of the review.
The 12th Malaysia Plan should clear the air on the future direction of the country. But the 12MP is some time from being released and no clues have been given as to the possible shape the document could take. Minister of Economic Affairs Datuk Seri Mohamed Azmin Ali said the government will review previous policies, such as the New Economic Policy and the New Economic Model, but that does not reveal much.
From assorted statements made by the economic affairs minister, some of his priority areas appear to be the rights and interests of the Malays and the bumiputera, the sustainability of the agriculture sector and the income levels of the rural population. None of this will be of great interest to foreign investors since these are all policies relating to distributional questions and the national agenda.
It can be expected that Industry 4.0 will receive special attention. Budget 2019, which was something of a prelude to government commitment to the project, offered incentives for companies planning to adopt Industry 4.0, allocating RM5 billion for that purpose.
Investors have been watching the Ministry of International Trade and Industry (Miti) carefully, expecting to glean some indication of what lies in store. There is yet to be any decisive statement on incentive reform to attract investments.
Expectations are high because there was talk that the investment incentive framework would be re-examined. A Bank Negara Malaysia paper in 2017 pointed to the need to revisit investment incentives. To date, potential investors can find promise in Minister of International Trade and Industry Datuk Darell Leiking's tweet: "Single agency to decide on investments and incentives to investors."
A more crucial policy direction lies in the decision the government will take regarding the Comprehensive and Progressive Agreement for Trans Pacific Partnership (CPTPP). Foreign investors will watch with interest how Malaysia will position itself on the CPTPP. Leiking has issued several statements of differing flavour on this agreement.
He has firmly stated that Malaysia will not be pressured into signing the agreement. He has also expressed the view that Malaysia will not lose out to other Asean members by not signing and has admitted that the decision will be taken by the prime minister.
Whatever the decision on the CPTPP, it will send a particular signal to foreign investors.
Foreign investors thrive when there is greater investment liberalisation. This is made possible through the free (or relatively free) movement of capital, skilled labour, ease of issuing work permits for expatriate management staff — right down to full commercial presence in a foreign country and minimal equity restriction.
In 2017, the central bank had requested foreign insurers to raise domestic participation in their companies in Malaysia to at least 30%. This was reminiscent of a similar policy set in 2009. But there were foreign insurers in the country that were wholly foreign owned post-2009. This policy announcement would have raised concerns among foreign investors who would have expected greater investment liberalisation.
Budget 2019 announced the keenness of Great Eastern Life Malaysia to provide RM2 billion to help kick-start the B40 Health Protection Fund. At first glance this is an innovative policy, one that sets the tone for private-public partnerships, reduces the cost burden on the government and helps the B40 with healthcare coverage.
However, this move could possibly actuate doubt in the minds of foreign observers. It raises several questions, among them whether partnership in such schemes is the way forward. It may lead Malaysia watchers to speculate that foreign companies would have to provide seed funds for future projects (perhaps in lieu of divestment) or run the risk of falling out of favour.
While none of this might be intended, it holds the possibility of creating an air of policy uncertainty. Foreign companies, generally speaking, would prefer a state of greater autonomy than to be nudged into individual deals with the government. With an interest in free trade and investment, companies would frown upon divesting their ownership and, as can be expected in an era of free trade agreements, companies would want their commercial presence in Malaysia and with as few restrictions as possible.
Every new government invites the curiosity of investors. Foreign investors always eagerly await signs of increasing economic liberalism. Malaysia, post-GE14, surely piques their interest, and it will not be long before the writing appears on stone tablets.
---
Shankaran Nambiar, a senior research fellow at the Malaysian Institute of Economic Research, is the author of the recently published book, Malaysia: An Economy at the Edge of Transformation