This article first appeared in Forum, The Edge Malaysia Weekly, on December 21, 2020 - December 27, 2020.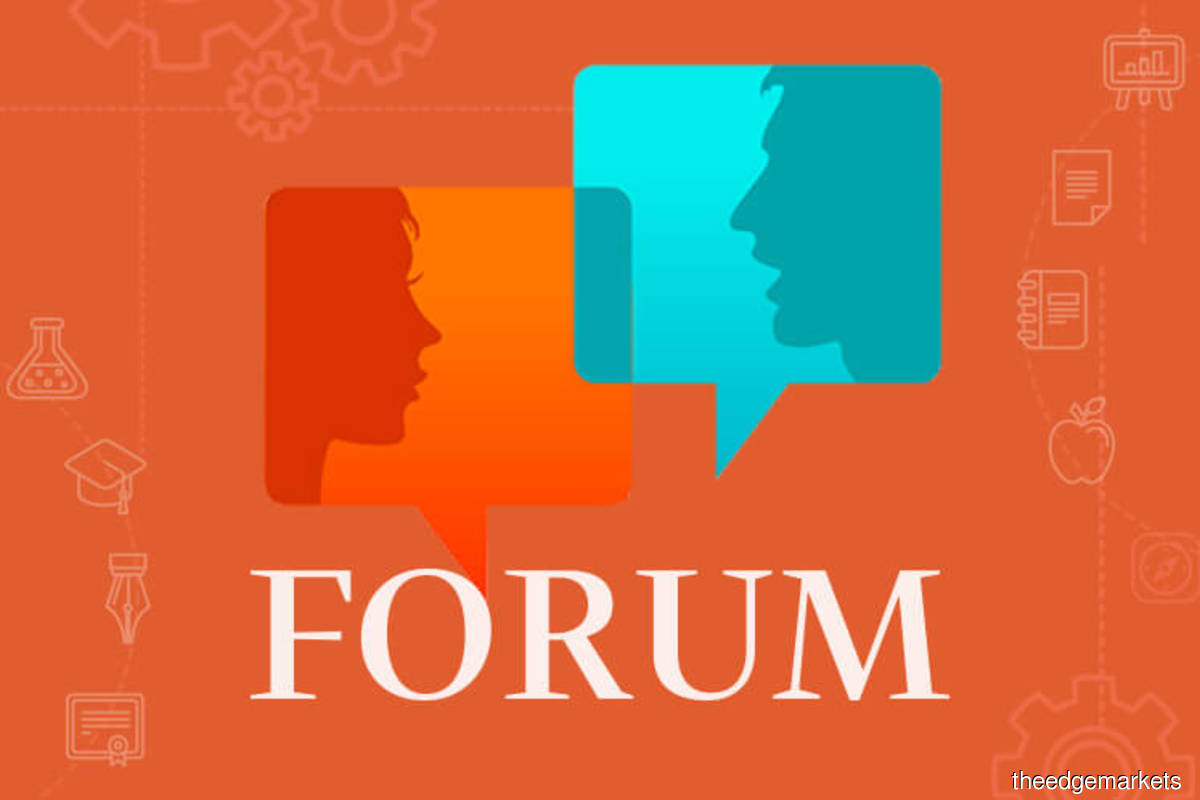 The Covid-19 pandemic has profoundly impacted people's lives and health, livelihoods, businesses and economies globally. The global aviation industry has been one of the worst hit as air travel ground to a standstill.
The Airports Council International (ACI) has revealed that the global airport industry will see a reduction of more than six billion passengers by the end of 2020, compared with the pre-Covid-19 forecasted numbers. This is a 64.2% decline in global passenger traffic.
This is staggering and keenly felt by the other players in the ecosystem, Malaysia Airports included. As the CEO of Malaysia Airports, it was unnerving to see grounded planes that turned runways into silent parking lots. Almost no airport has been spared. Difficult but necessary decisions have to be made to manage the crisis facing almost all industries.
As we grapple with the state of flux brought on by the Covid-19 pandemic, the acronym VUCA rings true to illustrate the environment we find ourselves in, both in our professional and our personal lives.
VUCA — volatility, uncertainty, complexity and ambiguity —was coined to describe a post-cold war world where unpredictable events beyond any worst-case assumptions anyone could have thought of have unfolded. It is accompanied by massive disruption and chaos.
For CEOs, this has meant shifting not only the management methods but ensuring communications, objective setting and clear decision-making are central to successfully navigating the company and all its employees through one of the most challenging periods of our time.
Clear, frequent and authentic communications
A report by McKinsey & Company (June 2020) noted that: "In addition to moving decisively on strategic changes, leaders need to help rattled workforces believe in the future." This report also observed that as the focus shifts from public health to the individual recoveries of organisations, "clear and inspiring communication is central to making this next unsteady phase a success".
These reports underscore the fact that now, more than ever, effective CEO communications is crucial. A VUCA reality calls for double, if not triple, the intensity of internal communications between CEOs and the rest of the organisation.
The tone from the top is essential to underscore that everyone is in this together. As the head of an organisation in the airports and aviation services industry with about 11,000 jobs in balance, it was for me, a top priority. We ramped up the frequency and mode of our regular townhalls from quarterly to monthly, conducted remotely to allow our employees from the 17 airports nationwide to dial in. We continue to conduct this monthly now to help our people stay focused and motivated to navigate a shifting paradigm.
Being honest and transparent during these volatile times is still one of the most important things a CEO should strive for. Whether it is communicating with employees or the board, I firmly believe there should be no sugar coating. The entire organisation needs to understand and appreciate where we stand.
Worries about furloughs are definitely top of mind for many employees out there, including ours. A stressed and worried employee is basically a non-productive one. Authentic communication can mitigate the anxiety employees feel when faced with ambiguity.
If the outlook is bleak, acknowledge it. It is the CEO's responsibility to convey to all employees the efforts being taken to manage the situation and address the most glaring questions as clearly and transparently as possible. There must also be a safe space for employees to ask questions and given the assurance that answers will be forthcoming.
The past six months have demonstrated to me that frequent and authentic communication can significantly calm fears.
Clear objective setting critical
Covid-19 swung us beyond any probable crisis preparation we might have undertaken. While all businesses have continuity and crisis management procedures in place, the pandemic's global scale is beyond what most have prepared for under "normal envisioned" circumstances.
Going back to the drawing board to set clear objectives is critical to steer an organisation through troubling, VUCA times. When news first broke in December 2019 about the pandemic in China, the impact on Malaysia was a matter of when. Many decisions would have to be made quickly based on imperfect, incomplete data.
For us, those decisions revolve around airport operations. In January 2020, before the Movement Control Order (MCO) brought border closures and panic buying, Malaysia Airports was already on a path with reframed objectives that reflected significant priority resets.
First among these priorities was the safe continuity of airport operations, as airports are an essential service that must continue for repatriation flights, aid and cargo movement. Second was economic sustainability when travel was going to be severely limited and discouraged.
Initiatives that gave precedence to safety were fast tracked, such as the procurement of safety equipment and implementing thermal scanners with long-range capabilities. Airports around the world were working tirelessly to keep people safe, leveraging on technology such as facial recognition technology and contactless security screening.
Economic sustainability was the second objective. We went back to recalibrate our positioning and put in place a clear, 18-month cost optimisation plan, targeting to lower and pare down non-essential operating costs, halted hiring, and many other business fixes that needed to be done without compromising the health and safety of airport users or the people who work there.
Even if it requires several reiterations, what is critical are clear objectives, and the engaged communication of these objectives, so that the rest of the organisation are on the same page and know what is expected of them. In a VUCA setting, a staff force with a firm understanding of priorities may end up being the tipping point to survivability, as demonstrated by some of our staff who volunteered to do simple building upkeep to keep non-essential maintenance costs down.
Making a decision beats inaction
Deciding where to spend and where to save ultimately boils down to business objectives. Making a decision beats inaction.
CEOs and leadership at every level have to pay attention to any and every indicator there is and make as early a call as they can. Many facts will remain unclear, and there may not be the luxury of time for complete data, and making perfect decisions are hard to come by. Mistakes will be made, and organisations must recover quickly. Conduct a post-action review early where questions like "What can be done better next time?" can be tackled for learning purposes, instead of assigning blame.
The path ahead remains challenging. But this is when, more than before, strong-minded leadership is crucial to create team cohesion so that everyone can emerge resilient in the face of adversity.
---
Datuk Mohd Shukrie Mohd Saleh is group CEO of Malaysia Airports Holdings Bhd