This article first appeared in Forum, The Edge Malaysia Weekly, on December 7, 2020 - December 13, 2020.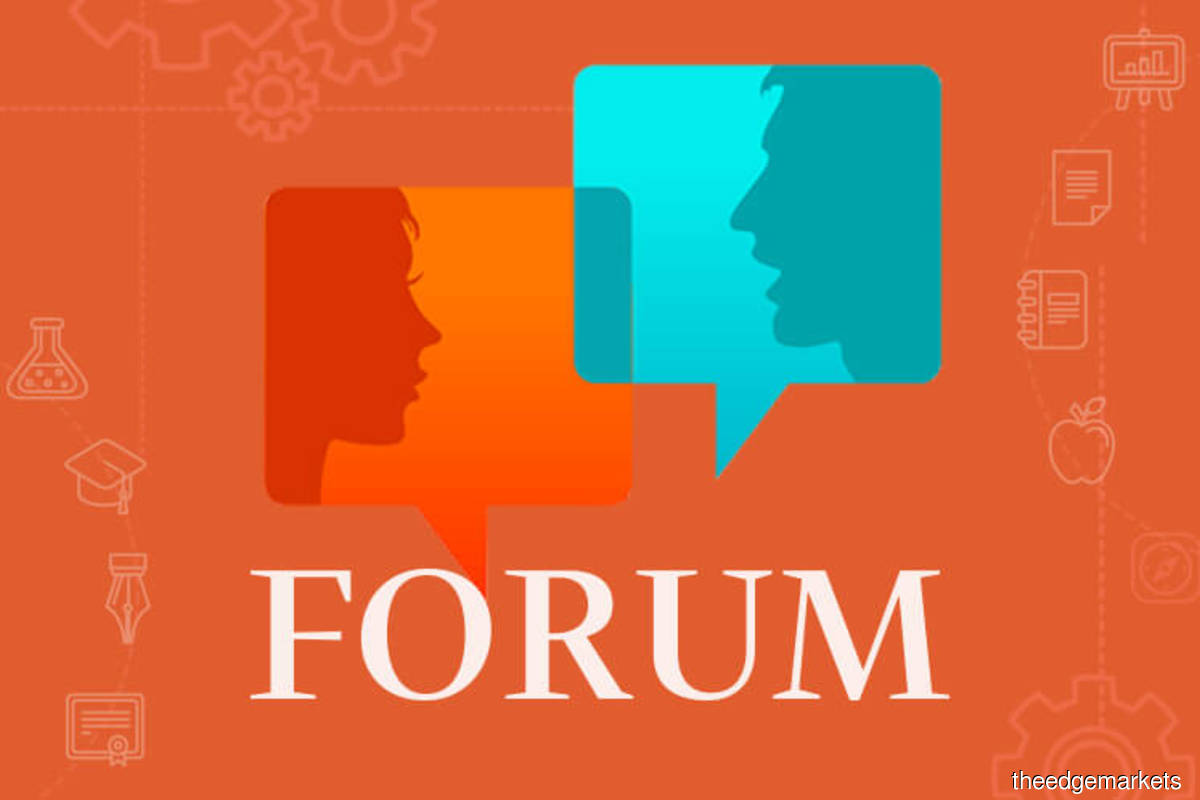 Recently, I met a friend who is in house construction and renovation. He lamented the difficulty of getting jobs lately. And even when he did undertake some jobs, the movement restrictions and some flip-flops in the dos and don'ts at construction sites made it even harder for him to complete the jobs. Delay in completion means delay in getting paid. Times are really bad for him, more so as he is in a business that is regarded as conventional.
The reality today is that many among us have lost jobs or are forced to do things differently for the sake of survival. There are also those who have been reduced to "kais pagi, makan pagi; kais petang, makan petang", a Malay proverb that illustrates living from hand to mouth.
This is a reality at the ground level. Policies formulated at the top may have all the right intentions, such as to revive the economy or mitigate the devastating effects of the Covid-19 pandemic, but the execution of the policies and directives on the ground can go horribly wrong. Mindful of this, I am truly inspired by my recent appointment to serve on the council of a newly formed national policymaking body, the National Digital Economy and Fourth Industrial Revolution (4IR) Council, chaired by the prime minister.
While I am humbled and honoured by my appointment to the council, I am equally excited because I now have the opportunity to contribute my bit to help shape our nation's digital economy. I hope that by being part of the leadership team, I can help inspire from the top so as to deliver on the ground as effectively as possible. However, I do understand the heavy responsibility that comes with serving the council as one of the representatives of the private sector to assist the government in spearheading intensive digitalisation that cuts across all aspects of the country's economy.
Businesses, government services and many other entities today have to adapt to digitalisation and make greater use of technology as a means to not only deal with the current unprecedented challenges but also to prepare for the future. A digital economy underpinned by continuous innovation is needed now more than ever to generate jobs and keep industries and businesses afloat and relevant.
We can no longer afford to maintain the conventional way of doing things. Even my friend in the construction business has to break with the norms, deal with disruptions and embrace change. More importantly, all of us must take off our old pair of goggles and put on new ones, so we can see that despite all the problems and challenges staring at us in the face today, there are also a lot of opportunities that we can tap.
This is where I hope I can help Malaysians view problems from a positive angle. If we see problems as mere predicaments, then we will end up feeling down or depressed. Look at history and we will know that success is often based on a particular problem. The person, company or country that can find a solution to a problem stands to make huge gains, more so if the problem is not only a national one but on a global scale.
Viewing problems as opportunities and having the smarts to spot pain points in industries and businesses, as well as the know-how to offer solutions, can make a difference in paving the way to success. Take the opportunities that have arisen out of the pandemic. Because of it, manufacturers of gloves, masks and hand sanitisers have grown by leaps and bounds, while test kits and vaccine production is already set to become a multitrillion-dollar business.
This is at the top level. However, opportunities also abound at the bottom layer such as delivery services, which have become much in demand with the rise of e-commerce, specifically online shopping. The growing number of digital-savvy citizens have catapulted the change in the landscape of conducting business.
Many sectors are undergoing rapid disruption. For instance, education — has it not been disrupted? The future of education lies in homeschooling, tutoring and lecturing. This may spell the end of conventional schools, colleges and universities, if it has not happened already.
Another is healthcare. With more people feeling apprehensive about seeking treatment in hospitals, this sector has also been disrupted. Digital healthcare services are the new way forward.
In the banking and financial services sector, disruptions have reached an advanced stage with lesser over-the-counter services being rendered by financial institutions. Online transactions performed by customers are already the norm today.
The tourism and food and beverage sectors have shifted to e-commerce rapidly as well. For instance, many hotels have pivoted smartly by turning their rooms from a place to sleep in to an alternative space for guests to work from. Hotels have jumped onto the work-from-home bandwagon by offering guests work-from-home special day rates, with the carrot being a more conducive working atmosphere coupled with high-speed bandwidth.
Other established industries using their long-standing conventional methods are also opening up to the possibility of digital. I believe that digital transformation can enhance every industry in some way. We are now living in the digital world with a whole new spectrum of opportunities. This is what I am excited about — seeing a problem, finding a solution and pivoting an industry, a business or a public entity towards digitalisation.
We need to build the digital infrastructure and carve out the ecosystem with greater internet penetration and digital technology adoption, making Malaysia a rich ground for digital opportunities so that industries, businesses and individuals will thrive under the new demands.
We must examine our knowledge level. Even if we were born in the analogue era, we must unlearn and relearn so that we can keep pace with technology adoption and digital transformation. Failing to do so in a connected digital world, we may find ourselves stumbling behind.
---
Datuk Azrin Mohd Noor, the founder of Sedania Group, is an innovator, author and IP expert