This article first appeared in Forum, The Edge Malaysia Weekly, on August 31, 2020 - September 06, 2020.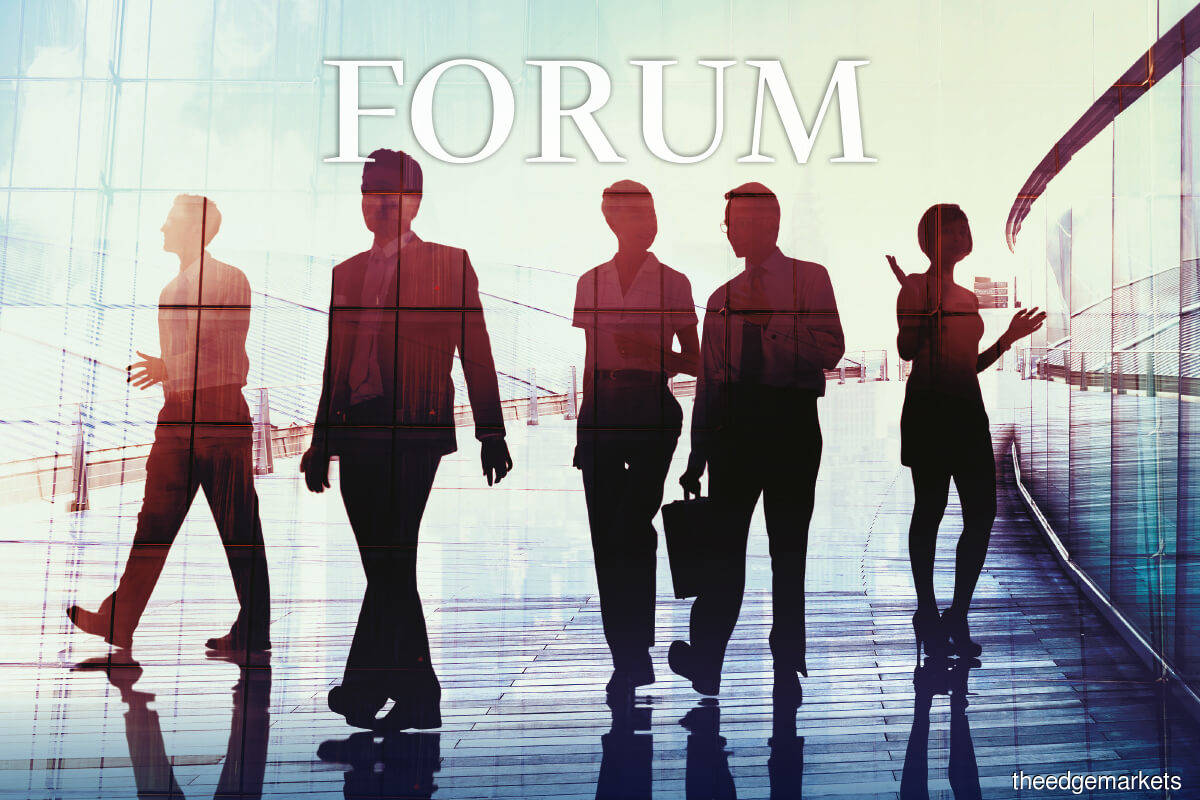 For five centuries, we were but a colonial outpost that powerful nations pillaged and mined to enrich their own countries. But Malaysia, since its independence in 1957, has written itself as a story of outstanding economic progress. The colonial settlement of yesteryear is today a vibrant and modern economy.
It has been an arduous journey. But it is a story worth telling — if only to remind ourselves of what could have been had we not invested for the future. And what could be if we do not reinvent and innovate to meet the challenges of our times.
Malaysia steered itself through the early days of being an agriculture-based economy to becoming the manufacturing and services-based economy it is today.
Many factors shaped the extraordinary path we took in our quest for development. Stability and our unique diversity were but two of those factors. Today, though, one factor that deserves particular attention is that of our overall financial sector ecosystem.
In an extremely competitive and innovative world, Malaysia's future economic potential depends on how we invest the resources we have built up over the years and how we democratise finance to ensure that it is not only the capital market players — the big boys — who derive benefit from it but also every Malaysian, especially our growing youth population.
Finance plays a key role in growing economies. The financial system — as the steward of our society's collective savings and financial resources — has a direct influence as to which economic activities receive financing and which do not.
Thus, by virtue of dictating the flow of funds in the economy, our financial system has an outsized influence in shaping how our economy evolves over time, making it an important enabler of economic development. The future of our economy depends on how effectively our financial system allocates risk capital.
The more developed our overall financial sector ecosystem is, the greater our risk financing capabilities to fund frontier economic activities.
Malaysia has to finance the pathfinders, pioneers and game-changers to unlock new forms of higher value activities, to create better jobs and, ultimately, alter the future of our economic growth. There is no other alternative.
All stakeholders in Malaysia's future — be they policymakers, business people or ordinary citizens — have to be cognisant of this. It is a simple but a profound fact and lest we embrace this fact, our next 63 years will not only be uncertain, but it will also be rocky. If we do not innovate and develop our financial system — as many other countries are doing — then we run the great risk of eventually falling behind. The gains of independence will come to naught. We only have to look at the country's economic development journey since independence as a testament to this fact.
Malaysia's exceptional economic growth rates between the mid-1980s to the late-1990s were achieved on the back of a particularly productive and beneficial form of industrialisation geared on export-oriented manufacturing. Malaysia became a manufacturing powerhouse by the 1990s.This industrialisation phase was only made possible with the risk capital and long-term financing provided in part by foreign direct investments (FDI) and our own public sector investments.
Combined, these FDIs and public sector investments served to build the foundation of our industrial base, one that is very much linked with the wider world. This, in turn, set in motion a wider wave of economic transformation and financial sector development, leading to significant improvement in the economic welfare of all Malaysians. We are a much greater country today and our population has a higher standard of living because of this.
But the future, as Mahatma Gandhi said, depends on what we do today.
As our country matures in the comfort of middle-income status, our financial sector's capacity to allocate and manage resources needs to evolve and expand into projects and activities that the economy can undertake. This includes the private market segment.
The types of funding made possible from this growing segment — venture capital (VC) and private equity (PE) funds, equity crowdfunding (ECF) and peer-to-peer (P2P) financing — could potentially transform our economy, channelling resources towards new and exciting opportunities whose value creation principles are anchored on competitive edges such as innovation and export-orientation.
It will open up opportunities for every Malaysian, regardless of background, regardless of privilege.
The contributions of this segment to the value creation process however, does not stop there. The players in this segment will also provide valuable expertise and technical know-how, such as strategies to improve business operations, governance, market performance and much more.
These intangible inputs are every bit as important as the financing they enable, which are crucial in ensuring these investments translate into commercial success stories.
Let us ponder for a moment.
If, at the macro level, sufficient amounts of such investments are made, it is likely that Malaysia will once again kick-start a new wave of economic transformation of a similar, or even greater, magnitude and consequence as the one we experienced in the 1980s and 1990s.
This year's outbreak of the Covid-19 pandemic has wreaked a debilitating human and economic cost on the world. But what the pandemic has also done is propel the world to expedite existing trends of automation and digitalisation towards a technology-centric economy.
The urgency to transform and upgrade our economy into one that works for all has never been greater. Still, in the midst of these challenging times, there is every reason to believe that we are more than capable of turning this adversity into opportunity.
Finance is a powerful tool and it is imperative that we steer this society-shaping force as a force for good. We are the beneficiaries of the blood, sweat and tears of those who came before us. We owe this to our people and the future generations to come.
---
Syed Zaid Albar is chairman of the Securities Commission Malaysia