This article first appeared in Forum, The Edge Malaysia Weekly, on January 14, 2019 - January 20, 2019.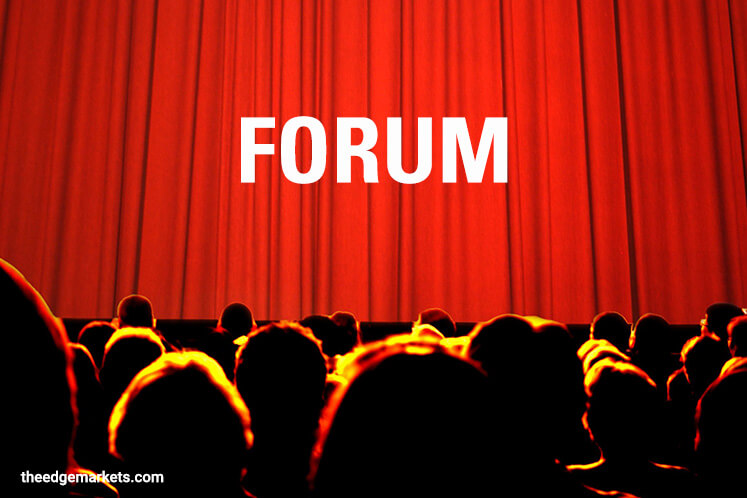 The sharing economy has taken the world by storm within a short span of time. So much so, that in today's fast-paced modern living, if you need a ride — call Grab. If you are looking for a place to stay at the last minute — check Airbnb. Grab and Airbnb are indisputably the two best known sharing economy companies.
And do you know what? They are only a click or a button away on your smartphone.
Grab, Uber, Airbnb and many other sharing economy companies have in one way or another disrupted many very large and well-established industries and, in some cases, thrown them into complete chaos. This is particularly true for the taxi industry, hence, the widespread hostile reaction to e-hailing apps worldwide.
Admittedly, for the past few years, sharing economy companies or players in Malaysia — just like their counterparts in other countries — have been in a Catch 22 situation. On the one hand they cannot continue to play by a different set of rules than their traditional competitors while, on the other, even if they want to go by the book, there is no book for them to go by.
However, things are starting to change. As a total ban of sharing economy companies is no longer a viable option, governments around the globe, including Malaysia, are moving to regulate the sharing economy — albeit belatedly to many — under the pretext of levelling the playing field and, more importantly, taking a slice of the ever-expanding pie of the sharing economy.
Make no mistake, any attempt to, for example, impose regulations on e-hailing companies is bound to court controversy — no thanks to the very disruptive nature of the sharing economy itself.
In fact, this is to be expected because, at the very core of the so-called sharing economy, are freewheeling, innovation-obsessed, algorithm-driven companies that, by their very nature, resist regulation.
Malaysia's new regulations came into effect on July 12, last year, but the government has set a one-year moratorium so as not to over-disrupt the industry, which has been growing at a stunning pace with the overwhelming support of the general public.
The new conditions for e-hailing companies include:
(i)    To apply for a licence, they will need to register with the Companies Commission of Malaysia or the Malaysia Co-operative Societies Commission;
(ii)    E-hailing companies must register with the Land Public Transport Commission;
(iii)    All vehicle brands can be used for e-hailing services as long as they have a three-star Asean NCAP (new car assessment programme) rating or similar;
(iv)    Vehicles that are more than three years old must undergo inspection at Puspakom at least once a year. There will be a RM55 charge for each inspection;
(v)    Drivers will have to comply with existing Public Service Vehicle licence conditions and they will be checked to determine whether they have a criminal background;
(vi)    There must be insurance coverage for drivers, passengers, vehicles and third parties; and
(vii)    Drivers must take a six-hour course at a cost of RM200 before they can pick up passengers.
As for passengers or riders, here is how the new regulations will affect them:
(i)    A maximum 10% commission can be charged by e-hailing companies for e-hailing services provided by taxi drivers;
(ii)    A maximum of 20% commission can be taken from e-hailing drivers who use their own private vehicles;
(iii)    Surge pricing will be fixed at twice the maximum fare; and
(iv)    Passengers or riders must upload photos of their IC or passport to register as users to protect the safety of e-hailing drivers as well.
At first glance, the new e-hailing regulations substantially mirror the failing taxi industry. This certainly does not auger well for e-hailing companies that emerged, in the first place, from disrupting the very same suffocating regulations that crippled the taxi industry.
Already, we are hearing that many part-time drivers are leaving the e-hailing industry due to the new regulations, especially the high compliance cost. This is critical as, according to the Ministry of Transport, 75% of the 200,000 e-hailing drivers in this country are part-time drivers. Hence, a shrinking supply of drivers is inevitable if the exodus of part-time drivers continues.
There are signs that the new regulations imposed on the ride-sharing sector could do more harm to the industry, reduce the number of e-hailing drivers on the road and push prices higher, disrupting the shared economy business, which has been thriving in the last few years.
The fear is that, instead of reducing burdens and maintaining flexibility and freedom of choice for the developers of disruptive businesses for the benefit of consumers, our regulators are extending the failed regulations that are crippling the taxi industry to the e-hailing sector.
Traditional taxis are heavily regulated. Governments control fares, paint schemes and the number of vehicles. So, when you can hail a vehicle with an app, many of these rules become unnecessary. But now, the government is "levelling the playing field" by extending the failed regulations to the disruptor — e-hailing companies — and not seizing the opportunity to reform the disrupted, the taxi industry.
Disruptive business models based on the idea of sharing surplus resources would spread faster if regulators around the world would be more willing to think out of the box and adopt incentive-based regulation. This requires regulators to reckon that the sharing economy will continue to push the limits of the law due to constantly changing patterns of human behaviour and conditions that underlie the growth of the sharing economy.
In light of the disruptive nature of the sharing economy, there are serious and valid questions to ask about the regulatory framework imposed by the government: Do the regulations put e-hailing companies at risk of losing all the things that make them appealing in the first place? Will e-hailing companies, for that matter, become just another traditional cab company?
---
Khaw Veon Szu, a former executive director of a local think tank, is a practising lawyer. Opinions expressed in this article are his personal views.
Save by subscribing to us for your print and/or digital copy.
P/S: The Edge is also available on Apple's AppStore and Androids' Google Play.