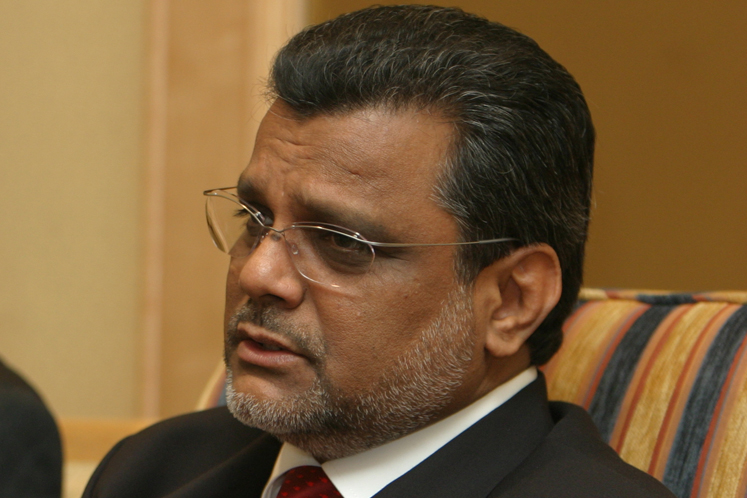 CAMERON HIGHLANDS (Jan 14): The People's Progressive Party (MyPPP) will appeal to the Home Minister against the de-registration of the political party by the Registrar of Societies, said its president Tan Sri M. Kayveas.
"We have received a notice from the Registrar of Societies (RoS) which deals with the de-registration of MyPPP," Kayveas, a former Deputy Minister, told reporters here today, commenting on the notice which was being spread via social media.
"I myself have yet to receive the hard copy of the letter but this is shocking. The immediate step that we will take is to submit an appeal to the Home Minister and let it flow from there," he added.
Yesterday, Registrar Masyati Abang Ibrahim announced that the regulatory body has de-registered the former Barisan Nasional-friendly political party under Section 13(1) of the Societies Act 1966. The party has 30 days to appeal the decision.
The cancellation of the party's official registration came amid a dispute with rival MyPPP leader Datuk Seri Maglin Dennis D'cruz, who Kayveas said had seized the presidency in a midnight coup last year.
"The RoS is not a family court to settle internal disputes and with respect to this case, it has overlooked certain aspects of the law," he added.
On the upcoming appeal, Kayveas said he is confident that the Home Minister will make a fair decision in determining MyPPP's future.
"There are three potential outcomes from our appeal. The Minister may side with the RoS or act against it, or vary the registrar's decision," he added.
Kayveas said MyPPP could pursue a legal recourse as it has the option to resolve the matter at the court.
"We will go all the way out to save the party, and resolve the issue," he added.