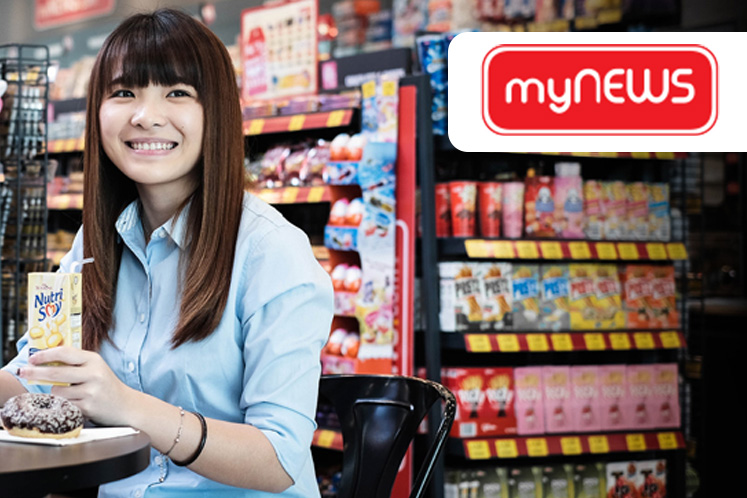 KUALA LUMPUR (Dec 19): As its new food processing centre is still undergoing a gestational period, MyNews Holdings Bhd posted a profit of RM3.18 million or 0.47 sen a share in the fourth quarter ended Oct 31 — nearly half the RM6.06 million or 0.89 sen per share posted in the corresponding period last year.
In a bourse filing, the group said the food processing centre (FPC) incurred RM3.51 million as it is in gestational period.
However, revenue grew by 27.74% to RM139.81 million against RM109.45 million in the same period last year.
MyNews pointed out that operating expenses — inclusive of establishment, staff and logistics costs — amounted to RM40.92 million or 30.8% higher than in the corresponding quarter.
"This was in correspondence to the FPC's full quarter expenses, the increase in the number of outlets and marketing initiatives taken to drive the in-house array of food and beverages such as Maru Bakes, ice cream, coffee and ready to eat (RTE) meals," the group said.
Full-year net profit marginally grew by 1.21% to RM26.82 million or 3.93 sen per share, from RM26.5 million or 3.88 sen per share last year.
FY19 revenue grew by 34.36% to RM528.52 million from RM393.56 million last year.
However, the convenience store operator's average gross profit margin fell by 2.6 points to 38.1% from 35.5% last year following a change in the sales mix, price discounts made as part of promotional efforts for its RTE food, and expected high wastage from the initial rollout of its RTE food.
FY19 operating expenses grew by 28.3% to RM143.13 million from RM111.60 million following the increase in business volume  stemming from its outlet expansion drive and production facilities that have yet to achieve economies of scale.
Shares in MyNews closed 3.33% or four sen lower at RM1.16, giving it a market capitalisation of RM791.3 million. Some 44,900 shares were traded.