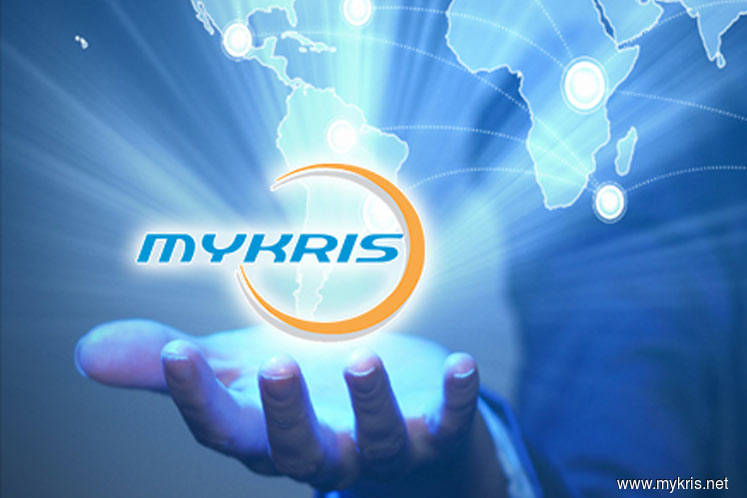 KUALA LUMPUR (Oct 4): Shares of network service provider MyKRIS International Bhd rose as much as three sen or 15% to 23 sen, from its offer price of 20 sen apiece, on the company's debut on Bursa Malaysia's Leading Entrepreneur Accelerator Platform (LEAP) Market.
The counter is the tenth company to be admitted to the LEAP market so far. At the opening bell today, about 500,000 shares were transacted.
MyKRIS managing director Chew Choo Soon said the group is aiming to expand its network coverage and presence in Kota Kinabalu and Johor Bahru by establishing and setting up its own wireless network infrastructure.
"With the proceeds we have from this listing, we plan to set up a branch in Johor Bahru and Kota Kinabalu. Currently, we only have a branch in Penang but we have our network coverage in Johor Bahru.
"This will enable us to provide effective customer support and direct technical assistance within a shorter response time frame to our customers in these areas," he told reporters after the group's listing ceremony, here, today.
At the same time, Chew said with this penetration it will enable the group to attract new customers which indirectly increase their customer base.
"We can strengthen our presence in the local managed network service industry," he added.
MyKRIS currently serves education, retail and distribution, manufacturing, finance as well as hospitality and tourism industries.
According to MyKRIS's listing information memorandum, the company had earlier placed out 40 million shares at 20 sen each to raise RM8 million.
Of this, MyKRIS plans to set aside 32.5% or RM2.6 million for expansion of business and operational facilities, 42.5% or RM3.39 million for working capital, and 12.5% or RM1 million for relocation and renovation of the headquarters.
The remaining 12.5% or RM1 million will be used to pay listing-related expenses.
Upon listing, MyKRIS has an expanded share capital of 300 million shares. At 20 sen, the company has a market capitalisation of RM60 million