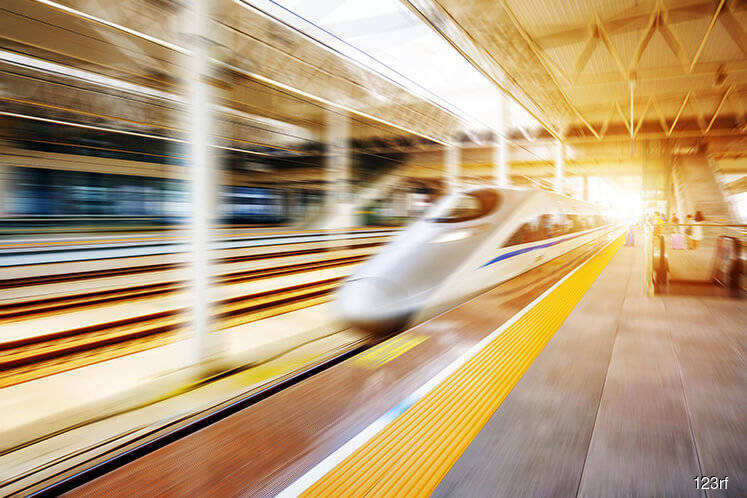 KUALA LUMPUR (March 7): MyHSR Corp Sdn Bhd will solicit bids this Friday (March 9) to appoint final survey consultants (FSC) for the planned Kuala Lumpur-Singapore High Speed Rail (KL-SG HSR) project. 
In a statement, MyHSR said the appointed FSC will conduct the land survey and provide land administration support for KL-Singapore HSR's land acquisition within Malaysia. 
"The availability of the land for construction works is essential for the KL-SG HSR project. Upon approval of the Railway Scheme for the project, the identified land will be acquired by the Government in accordance to Section 8 of Land Acquisition Act 1960 ('Act 486'). The land acquisition application is expected to commence in June 2018, with the first land to be acquired for the main infrastructures (i.e.: stations, maintenance facilities, tunnel portals, etc.)," MyHSR said.
MyHSR CEO Datuk Mohd Nur Ismal Mohamed Kamal said in the statement: "We encourage local firms with relevant experience to participate in the tender to provide expertise on land survey works and to assist with land acquisition activities. Land acquisition is a critical activity for the project and has significant impact on the overall delivery of the KL-SG HSR project."
According to the statement, the FSC tender will be divided into six packages, of which three have been reserved for Bumiputera firms. MyHSR said the tender will be opened to experienced companies registered with Malaysia's Finance Ministry, while the individual licensed land surveyor from the companies must be registered with the Land Surveyors Board of Malaysia.