This article first appeared in The Edge Financial Daily, on February 28, 2020.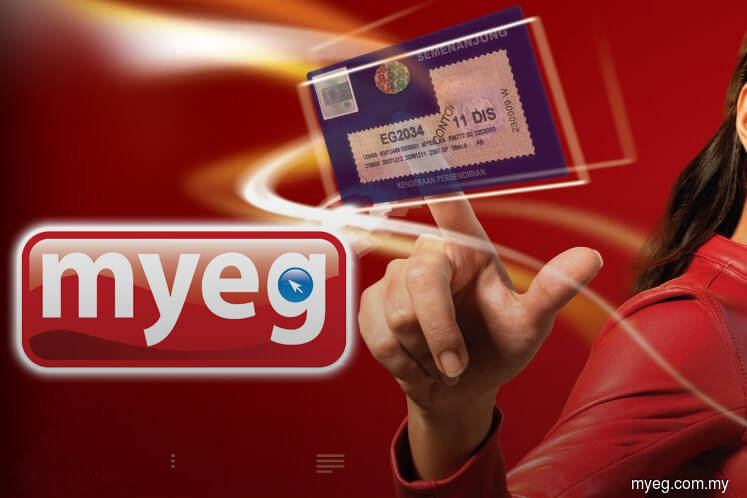 KUALA LUMPUR: E-government services provider MyEG Services Bhd turned in a net profit of RM69.28 million for the three-month period ended Dec 31, 2019 on a revenue of RM119.69 billion.
This latest quarterly results, together with four previous quarters previously, provide MyEG with a cumulative net profit of RM304.59 million for its 15-month financial period ended Dec 31, 2019 (FY19), on a revenue of RM595.94 million, its stock exchange filing yesterday showed.
No comparative figures were available as the group changed its financial year-end from Sept 30 to Dec 31.
For FY20, MyEG said it will continue to introduce innovative services by leveraging on new technology to drive growth. It also said it is expanding its regional presence in Asia, with the introduction of new joint ventures and services in the Philippines, Bangladesh and Indonesia.
"We are bringing our technology and expertise to these countries and hope to introduce innovative services which will enhance the efficiency in these new markets and allow us to tap on the continuous growth of transactions where the population are becoming more tech-savvy. These new markets will contribute to our organic growth in the coming years," it said.
In addition, MyEG said it will work closely with the government to roll out new e-government services.
"Barring any unforeseen circumstances, the board is cautiously optimistic that the long-term outlook for MyEG remains positive as we continuously introduce innovative services as well as embark on a regional expansion," it said.
MyEG shares closed six sen or 5.08% lower at RM1.12 yesterday, bringing it a market capitalisation of RM3.88 billion.