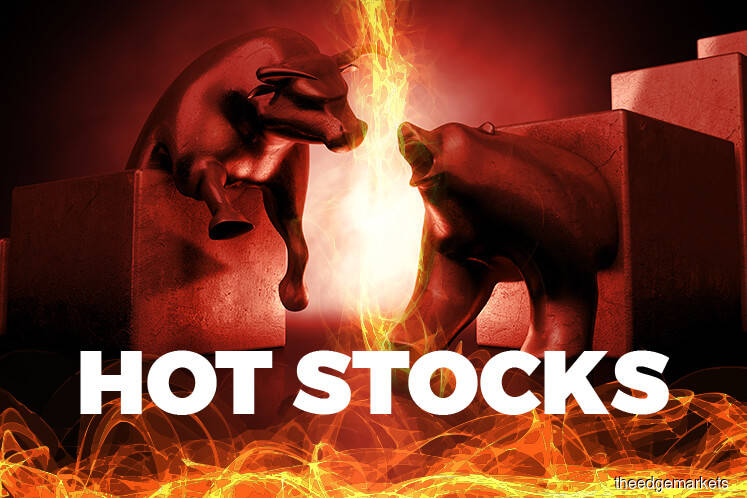 KUALA LUMPUR (May 17): My EG Services Bhd (MyEG) and George Kent (M) Bhd, both of which were perceived to be linked with Barisan Nasional coalition, were the top two most actively traded on Bursa Malaysia at mid-morning today.
At 9:50am, MYEG was the most actively traded and saw 163.59 million shares traded, equivalent to 4.536% of its share capital. Over the last three days, MYEG saw RM4.94 billion wiped out from its market capitalisation.
MYEG had piqued investors' interest after the government has decided to bring down the goods and services tax (GST) rate to 0%, from 6% previously. The stock, which was recently downgraded by CIMB Investment Bank Bhd to "reduce", is at risk of losing future earnings from its goods and services tax (GST) monitoring project, in which the tax is expected to be scrapped by the newly-formed government soon.
Trailing behind MyEG was George Kent, with 42.79 million shares done, equivalent to 7.6% of its share capital. George Kent shares dropped by as much as 13.92% or 27 today, but has since pared down the losses and was trading at RM1.79 as at 9:56am, for a market capitalisation of RM1.01 billion.
Since Monday, George Kent has seen RM1.21 billion wiped out from its market capitalisation.
This was after Bursa Malaysia froze the lower limit prices for MyEG and George Kent, following the sharp fall of the companies' share prices in the past three days.
George Kent was perceived by investors to have close ties with the previous BN coalition, which suffered a shocking election defeat in its history of governing Malaysia for an uninterrupted period of 60 years.
Yesterday, Bursa Malaysia had set the lower limit for MyEG at RM1.27 and George Kent at RM1.94, as the two counters were trading at the static limit down for the two consecutive days.
Both shares in MYEG and George Kent were suspended for the whole day on Tuesday, along with Gabungan AQRS Bhd and Excel Force MSC Bhd
In addition, Bursa Malaysia had also, on Monday, suspended the short selling activities for MyEG, George Kent, Gabungan AQRS and Excel Force, as their last done price dropped more than 15% from their reference price.