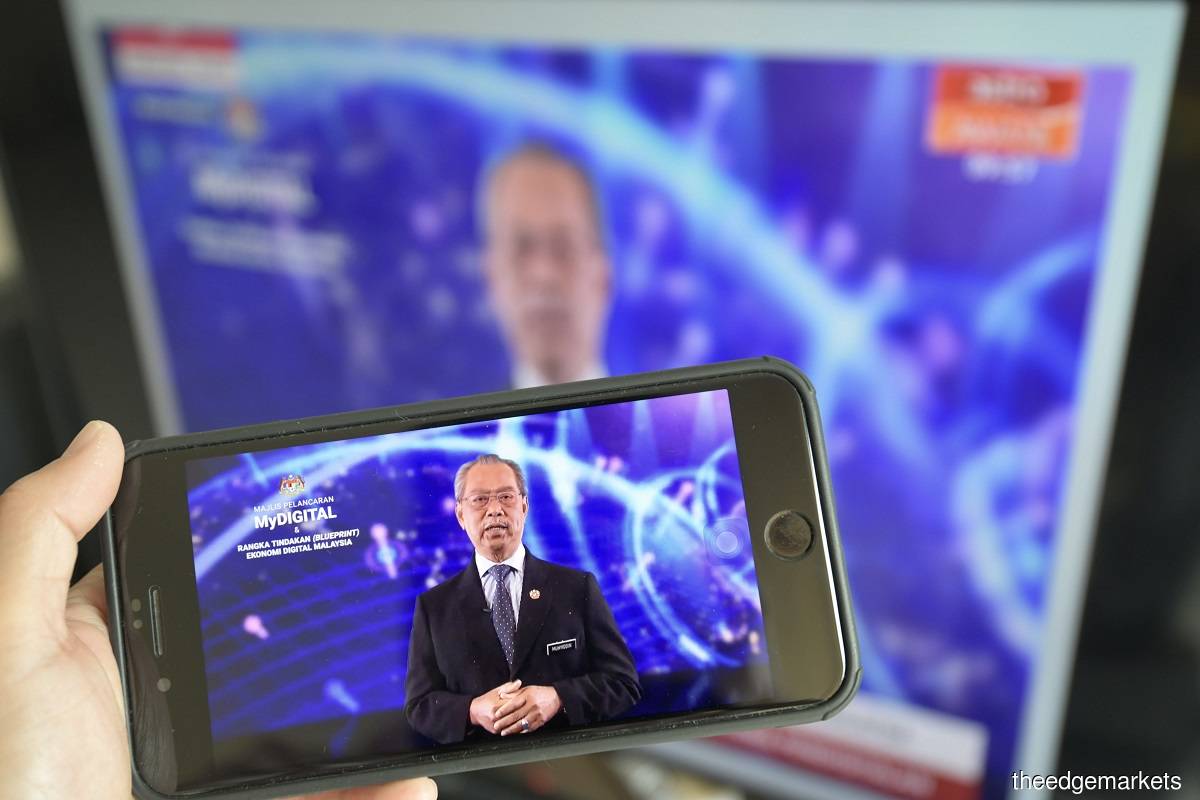 KUALA LUMPUR (Feb 19): Prime Minister Tan Sri Muhyiddin Yassin said the MyDigital initiative, which will be executed via the Malaysia Digital Economy Blueprint, will comprise three phases to be completed by 2030.
During the unveiling of the initiative today, he said the blueprint completes the national development plans, such as the 12th Malaysia Plan and the Shared Prosperity Vision 2030.
Muhyiddin said the digital economy is expected to contribute 22.6% of Malaysia's gross domestic product (GDP), creating 500,000 new jobs.
The government will also assist 875,000 micro enterprises and small and medium enterprises (SMEs) to go digital via e-commerce.
"The initiatives under MyDigital will also catalyse 5,000 start-ups within the next five years. This initiative will also be a starting point to attract RM70 billion in domestic and international digital investments," Muhyiddin said.
He added that the government is targeting a 30% increase in productivity by 2030.
The MyDigital initiative will leave no one behind, he said, as it will empower "each Malaysian from Perlis to Sabah" and improve their lives in every aspect, including in terms of higher digital literacy, creation of more high-income jobs, better digital access to education as well as better access to medical services in rural towns.
Read more stories on MyDigital here.