This article first appeared in Forum, The Edge Malaysia Weekly, on September 23, 2019 - September 29, 2019.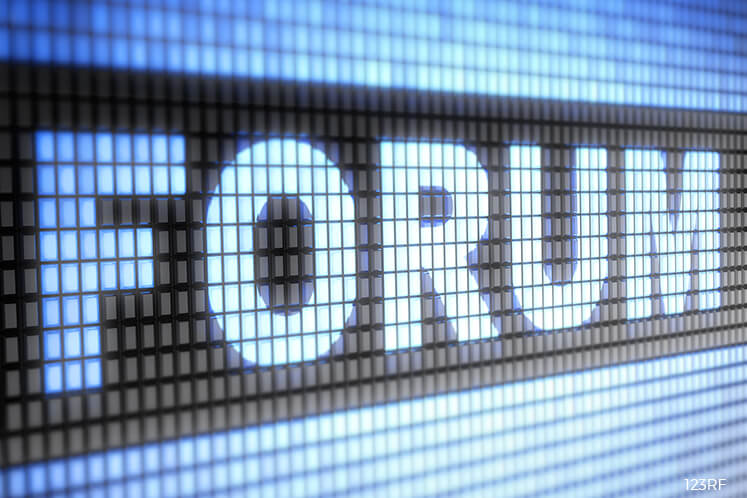 Growing up, I was always reminded of this: "Work hard as if you will live for a thousand years, and pray hard as if you will die tomorrow."
Later on in life, I came across a similar quote by Imam Musa al-Kazim, who said: "Work for your world as if you are to live forever and work for your hereafter as if you are to die tomorrow."
Today, I will only touch the first part of both quotes, which is about working hard. All able-bodied people with the ability to think, reason and understand must work hard to honour and justify our abilities. Doing so is necessary if we want to get anywhere in life. Whatever we do, hard work will pay off in the end. It is the stepping stone to success.
We have heard stories of successful people who had to work hard to get to where they are today. Even our 94-year-old Prime Minister Tun Dr Mahathir Mohamad strongly believes in hard work and propagates it to all Malaysians — a belief system that should be taught at home and in schools. Our society and nation can outdo other countries if we work hard at it. It is a timely reminder for us as our nation celebrated the 56th Malaysia Day on Sept 16.
However, merely working hard is not enough for if we push ourselves like a bull ploughing a field, we may end up disliking what we do and feeling physically and mentally exhausted, leaving us without motivation to work.
Therefore, the principle of working hard coincides with my belief as a Muslim, which is, when we die, there are only three things that will survive us: the prayers of our pious children, sustainable charity and lasting beneficial knowledge.
All three require dedication and hard work. For example, parenting and raising our children to be responsible and exemplary individuals is one of our best investments — a legacy that will last throughout their lifetime. If parents understand this, they will spend time and work hard to perform their parental duties sincerely and wholeheartedly. These children will then respond and reciprocate to their parents when the time comes.
Creating a sustainable charity and imparting beneficial knowledge equally involves a lot of hard work, but if we see this as the basis for hard work, then the rewards are immense and will encourage us to continue doing what we do.
In my journey of working hard, I became more conscious of the need to create everlasting
beneficial endeavours. Therefore, when I innovate a product, the creation that I have in mind must continue to benefit people even after my death. For example, writing books and articles that share knowledge. Writing requires a lot of hard work, but I am driven to do so because I hope that whatever I share through my writings will inspire people to do good things and achieve success in life. This is done with the intention of imparting knowledge that will benefit others even after I have breathed my last.
I honestly believe that when we do something with the right and sincere intentions, the rewards will come. It may be the sense of satisfaction of doing our best to produce results that leaves an impact. Often, with hard work and the best efforts, money or material wealth will also follow. That is a bonus but we should not be driven primarily by money for it is not a lasting and truly satisfying motivation.
In my opinion, a strong motivation lies in the belief of attaining lasting rewards by doing work that pleases the Creator. It is for this lifetime and the hereafter. Furthermore, work in itself is an honourable act. It is a good deed and a "calling" that we should agree to. I get solace from doing work with the right intentions, and thus derive serenity of mind and peace of soul that I would wish for everyone to have, too.
A person who understands the concept of working hard with the right intentions is often energetic and enthusiastic — traits that become obvious to others. We can see a sense of purpose in him, even in his footsteps, for he knows his destination. He will come across as positive and focused in his words, actions and behaviour.
In contrast, when someone does not have a sense of purpose, there is no spring in his step. He labours around and we can feel the negative energy around him. He may seem to float like driftwood or a zombie — moving without a purpose. His attitude may be to do the least amount of work but hope for the most returns. It is also typical of such a person to be grouchy, complain a lot about everything and blame others when things go wrong. We do not want to be zombies now, do we?
People with a sense of purpose can find joy in what they do. This is part and parcel of the rewards of their work. I have been asked many times about how to find joy in doing this kind of stuff. My answer is always the same. While the intention is sincere, start by doing what you like or have a passion for, or choose to do something you are good at.
Choosing to do either of these will eventually motivate you to get out of bed in the morning and work, and ready your mind to plan for the next day before you go to sleep at night. Give yourself ample time to practise and do the same thing many times over. Only then will we know if we like doing something or not, or if we will get to be really good at it. This may help us in deciding on a suitable career or even on choosing the right venture or business.
If we go through life not pushing ourselves through all sorts of challenges, then how would we know if we are good enough and how far we can go? Those very challenges can keep us feeling alive, driven and moving forward. Otherwise, we will spend our lives floating around without any initiative, plan or agenda. We will not progress, or worse, we may regress. If we are rowing and moving forward, that is okay. But if we do not work hard, we will be rocking from left to right and vice versa. We are drifting on the waves. The worst-case scenario is that we may topple over and sink.
The very thing that keeps us rowing and moving forward is to live our lives by working hard with a purpose. Couple this with the concept of doing what we like and are good at, we will find joy in what we do. When we enjoy doing something, it does not feel like work. And when something is worth doing, we must do it with the best of our abilities. It is worth it to try and be the best we can. "Can I be the best in Malaysia, in Asia, in the world? Can I get my product to be the best in the market?" The answer to this is: "Absolutely yes!"
Such drive pushes us forward. So go out there and work hard as if you will live for a thousand years.
---
Datuk Azrin Mohd Noor is the founder of Sedania Group, an innovator, author and IP expert